Hi all,
I am somewhat new at timber framing and carpentry. I am 20 and apprenticed with a veteran carpenter turned natural builder, off and on for two years. I learned a lot about carpentry and I am now confident enough to offer my services. I recently started helping a
local
, semi-disabled Mexican DIY lady with her home renovations and landscaping. The work she has done on her house in 15 years is incredible and nothing short of miraculous. She hired a crew to rebuild the walls in stone which she salvaged from a wealthy homeowner who didnt like the color of the stone she ordered. The house is the most beautiful and inviting on the block, all on a shoestring budget.
Our current project is extending her existing
concrete
porch from 4x14 to 8x22. Her mother visited when she first bought the house 15 year ago and suggested that a big front porch is a much needed improvement. She hired a stone mason and me to lay a flagstone patio, and we are now starting on a post and beam roof extension to
shelter
and provide enclosure for the porch. Also for growing vines over the pathway to the house. She has also salvaged some "tejas" clay roof tiles to install over the new addition.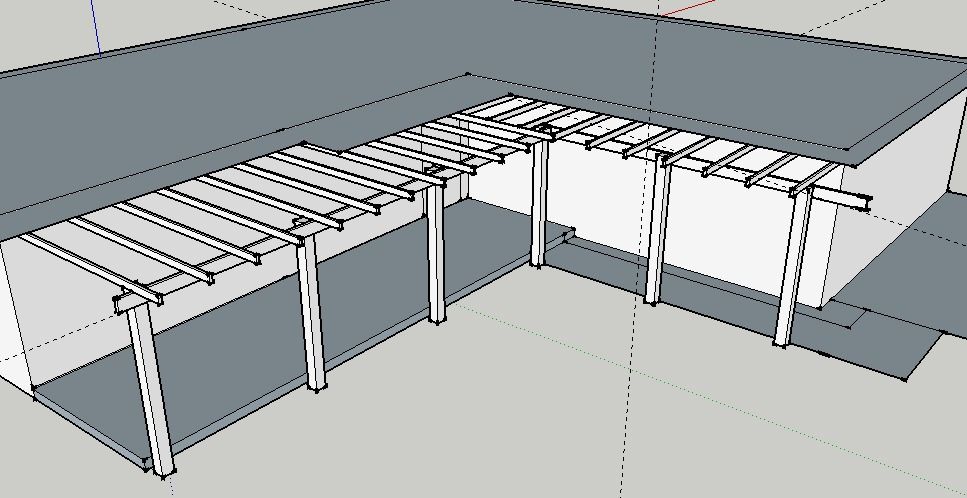 Basic layout of the structure. The drawing does not show the roof angles. If anyone wants to help with the drawing, PM me. We have four posts in the ground and I took today off to research our options for beam attachment.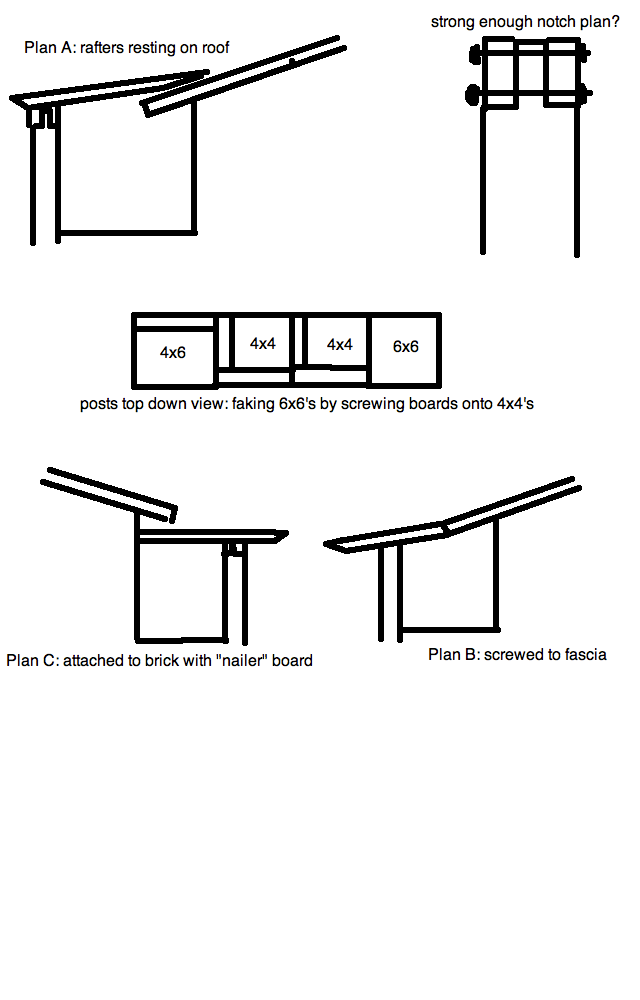 Is this notching pattern strong enough? See how the 6x6 posts are faked by adding 2x6's and 2x4s, could i set a beam on top of a vertical 2x6 (screwed into the 4x4) if I cut into them as shown in the notch diagram? I assume the only other option would be to put the beams directly on top of the posts.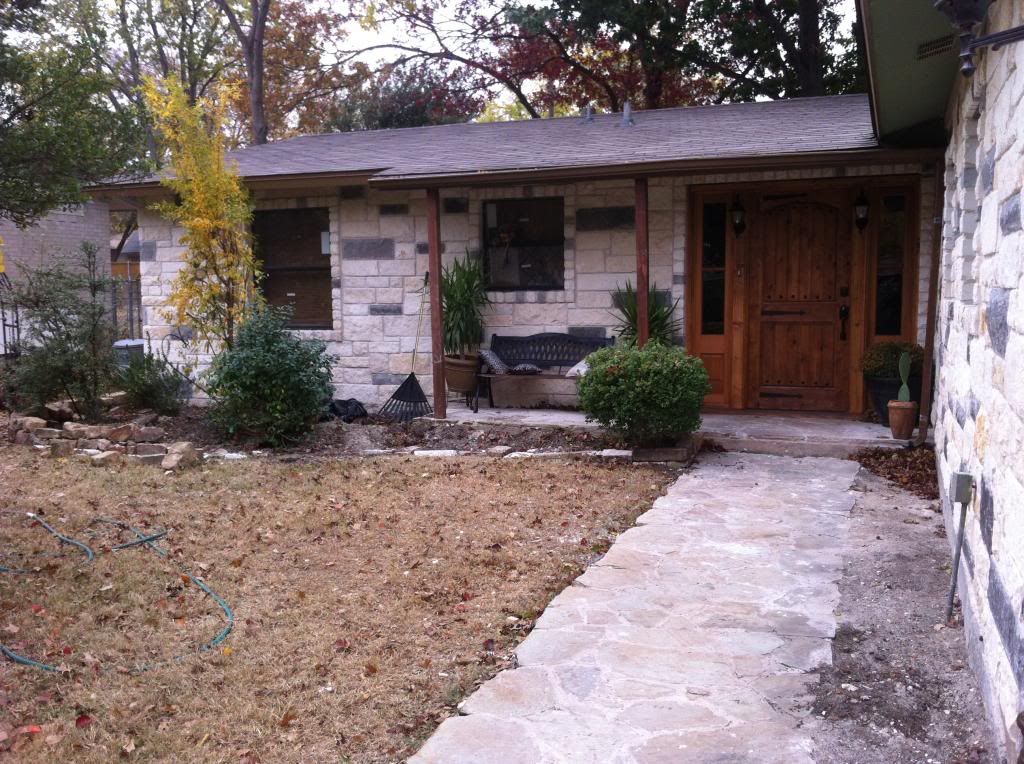 Before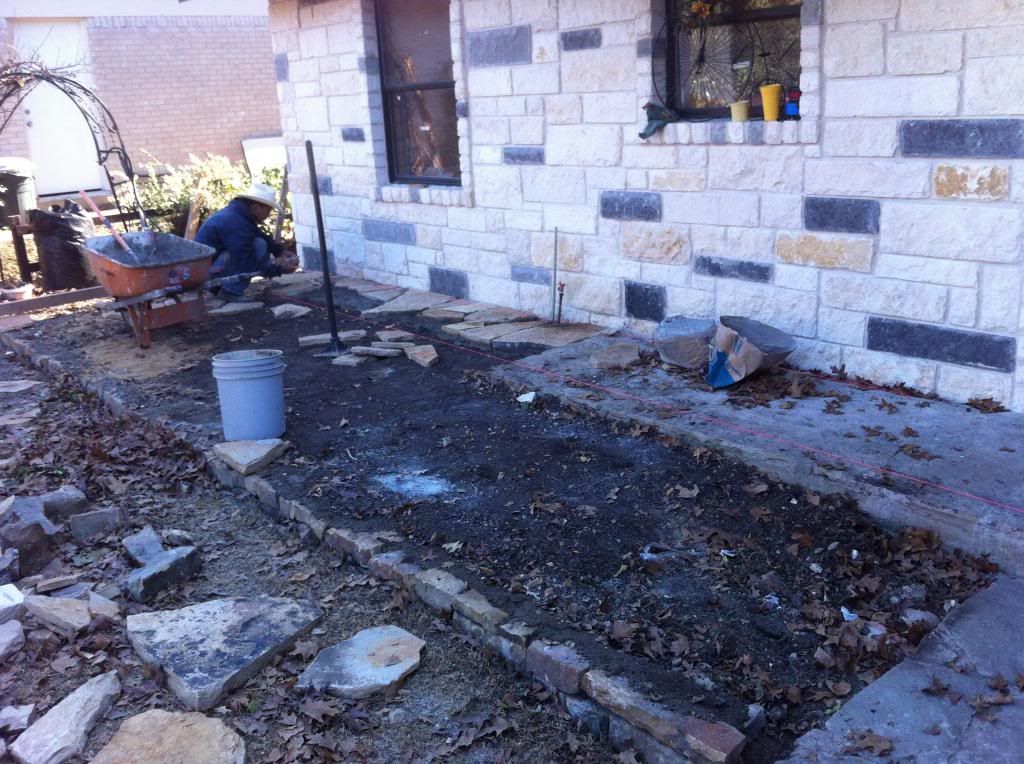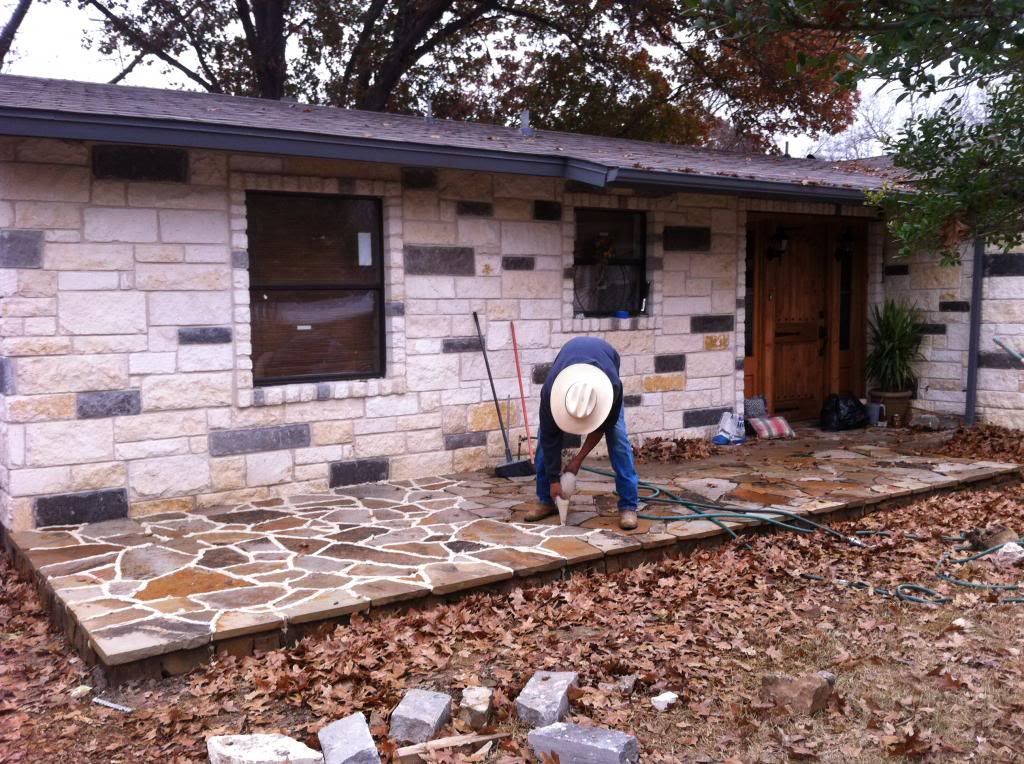 We got a mistake special order 4x6x16 on clearance at more than 50% off! We added a 2x6 to the backside to give it a thicker appearance. There are now two more posts between. They are 4x4's with boards added to appear thicker.
Mostly writing this to document and allow feedback. Thanks for your support.