posted 8 years ago
I am very new to
permaculture
, so I thought I would ask wiser people than myself if they thought that I could plant
rose
hip rose bushes along the north side of the house with a reasonable chance that they would get enough light  to survive.  Our
plans
involve sheet mulching the side of the house so we get a feel for how much work it will be to tackle a larger area like the back yard.  A picture of the house is below.  I am also interested in what plant you feel would be beneficial to plant along with the roses, we are trying to create as much food as we can from our little plot of the world.  The higher patio level will be taken out as it needs too much repair, we will save the gray stone for other uses, the lower level patio we will keep.  The bushes have been traded for several loads of manure when needed.  The plants on the north side of the patio are my mint which I plan to keep.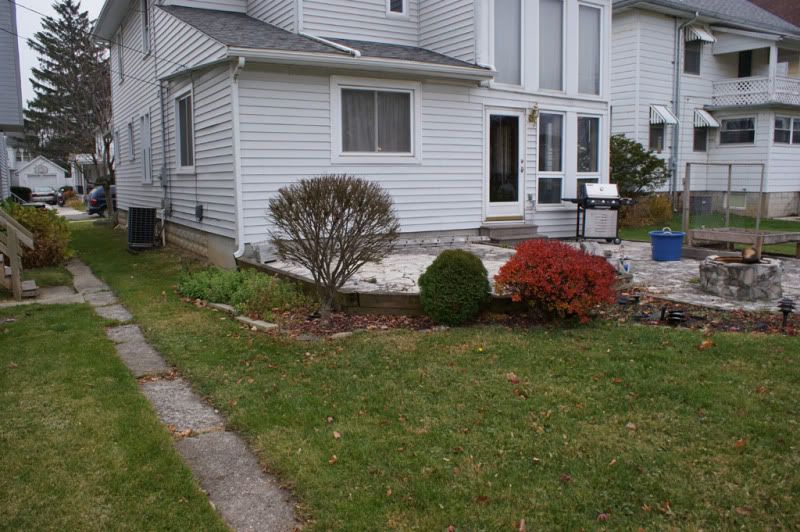 pollinator
Posts: 1528
Location: zone 7
posted 8 years ago
roses love to grow with garlic if that helps any.
The ultimate goal of farming is not the growing of crops, but the cultivation and perfection of human beings. - Masanobu Fukuoka
posted 8 years ago
Thanks, I will keep that in mind. My first concern is will the roses get enough light or will they be too shaded between the houses. The second concern is what to plant with them. I hope others will chime in so I do not make costly mistake, as I do not have a lot of money to work with. Too many kids in college that have not been able to get jobs.
Vince
posted 8 years ago
I wouldn't try it. Right now I am in S AL and have a large gap- over 50 feet- from north side house to the tree line and we inherited azaleas there which are just doing so so. I am not planting anything new as close to the N of my house as you would have to. Can you put roses where the other bushes are if those are sold?
pollinator
Posts: 4437
Location: North Central Michigan
posted 8 years ago
roses need plenty of light and you have a tall home..if you do you need to examine the sun/shade in the area ..you could be getting enough morning and evening sun..but if not..you'll be killing your roses.
they can take some shade..and actually will flourish with some shade..but not heavy all day shade.
also it depends on your zone, your climate, your soil, rainfall, drainage..etc.
Roses like heavy soils and good food..but they don't need tons of
water
.
also depends on the rose...if they are on their own roots or grafted..i prefer to buy old roses on their own roots..then if the tops die off the roots will live..
i have mostly non grafted roses here
Brenda

Bloom where you are planted.
http://restfultrailsfoodforestgarden.blogspot.com/
posted 8 years ago
Jenn - I could put the roses where the current bushes are, but that is where we hope to build a small
greenhouse
(year 2
plans
). That is why the upper patio level is coming out. We had talked about using the roses as a privacy hedge following the small sidewalk. The neighbor and I actually share the sidewalk as it sits right over the property line.
Brenda - I live in N.W. Ohio, zone 5A according to the USDA chart. Other suggestions for plants that would be a better choice for this side of the house?
Thank you.
Vince