pollinator
Posts: 154
Location: Ohio
posted 4 years ago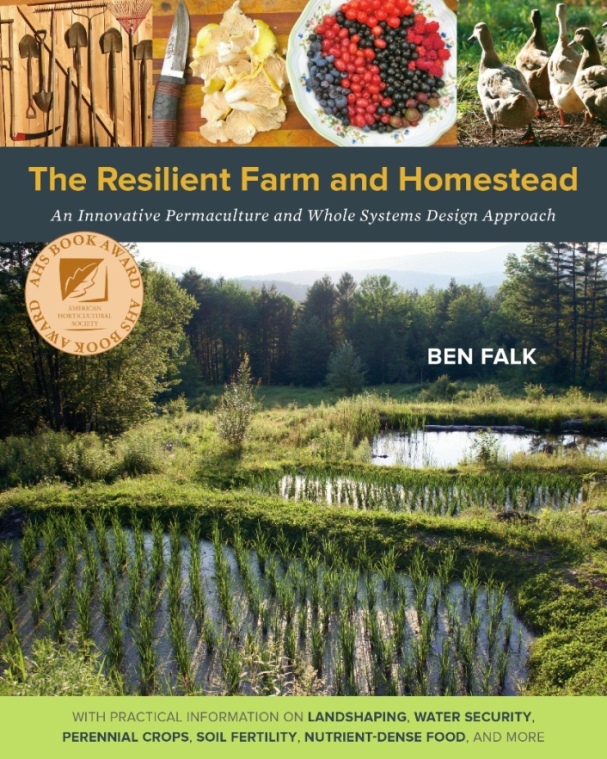 Source:
Chelsea Green Publishing
Publisher:
Chelsea Green Publishing
Summary:
Ben Falk's manual outlines strategic landscape design when taking the whole system into consideration. A systems approach is described in detail with regard to the vast array of components necessary for a functional homestead.
Where to get the book?
Chelsea Green Publishing
Amazon.com
Amazon.ca
Amazon.co.uk
Powell's
Related Videos
Ben Falk's NOFA Vermont 2013 conference talk on regenerating soil,
water
and human health while addressing some of the primary resiliency challenges of the 21st century.
"The Resilient Farm and Homestead," the TEDxSIT talk delivered by Ben Falk,
permaculture
expert and author, on October 5, 2013 at SIT Graduate Institute.
Related Websites
Whole System Design
Ben Falk's author profile
Location: Ohio, Zone 6a
Suburban lot (for now)
Posts: 131
Location: Missouri Ozarks
posted 4 years ago
This book is great, one of my favorites of all
permaculture
books
. I'm working with a very different climate and
land
pattern than he is so many of the specifics of our situations are very different, but there's still so much that can be learned from someone who's doing this sort of work anywhere. Falk may not have the decades of
experience
that
sepp holzer
does, but IMO he's a better writer than Holzer. Falk explains everything thoroughly while Holzer often doesn't go into enough detail for me to really understand what he's getting at. The other thing I love about Falk's book is that he isn't afraid to talk about the mistakes that he's made too and what he's learned from them. Quite a resource for permaculturalists.