posted 3 years ago
Quick question that I couldn't find an
answer
to by searching:
I know that placing the barrel and heat riser slightly off center from each other is optimal (at least that's what I've gleaned), but how far off can you set them before it starts having a negative effect on the unit?
In my build, it would be optimal (concerning space) to have the barrel so far off center that the heat riser would actually touch one side of the barrel. Will this completely mess up my unit's function and draw? If it will, what is the minimal distance between barrel side and heat riser?
Thanks!
gardener
Posts: 2706
Location: Southern alps, on the French side of the french /italian border 5000ft high Southern alpine climate.
posted 3 years ago
I wouldn't worry at all myself!
As long as your top gap is big enough. 3 inches i'd say ; your barrel
should
act more as a bell! Which might be better!
gardener
Posts: 318
Location: Buffalo, NY
posted 3 years ago
In my opinion placing the barrel off-center allows you to not worry about pitching the exhaust leaving the barrel. My barrel is as far off-center as it can be with no negative effects, ie the insulation is touching the barrel. Well, one down side is the exhaust side of the barrel gets hotter, while the heat riser side stays relatively cool. In my build this was desirable as I have the brick wall that needs to be warm, but not hot. (See image)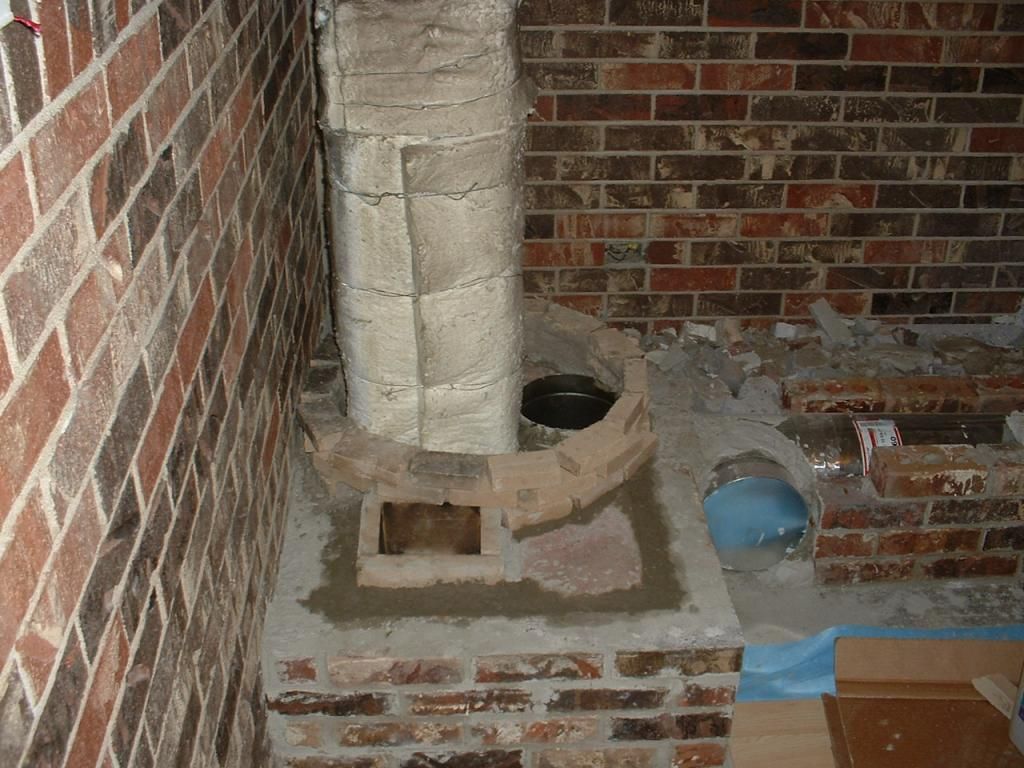 posted 3 years ago
Thanks for the responses guys!
Anyone else have some input to share? I'm welding in the divider plate tonight