posted 1 year ago
Tim Barker
Tim has come a long way since his days as a diesel fitter mechanic, and now spends his time between Australia and New Zealand (and sometimes the US) as a semi professional pyromaniac and mad scientist teaching people how to burn stuff and make really cool machines and devices for low
carbon
living. He currently teaches
appropriate technology
for the Koanga institute in New Zealand and Very Edible Gardens (VEG) in Melbourne, to name a few.
He has previously been farm manager for the
Permaculture
research Institute of Australia, power station operator/mechanic, adventure guide and professional turtle wrestler. His
rocket stove
and char making powered hot
water
systems, ovens and cookers reflect his passion for elegant simple and durable combustion technologies. Other projects include gravity powered water pumps,
solar
thermal cookers and dryers, pedal powered washing machines, cargo bikes, hovercraft, wooden boats and aquaponics, to name a few. When he is not tinkering he can be found on Macleay Island off the coast of Queensland Australia, where he and his family live and are currently in the process of building a rammed earth house (with maybe a little sailing thrown in).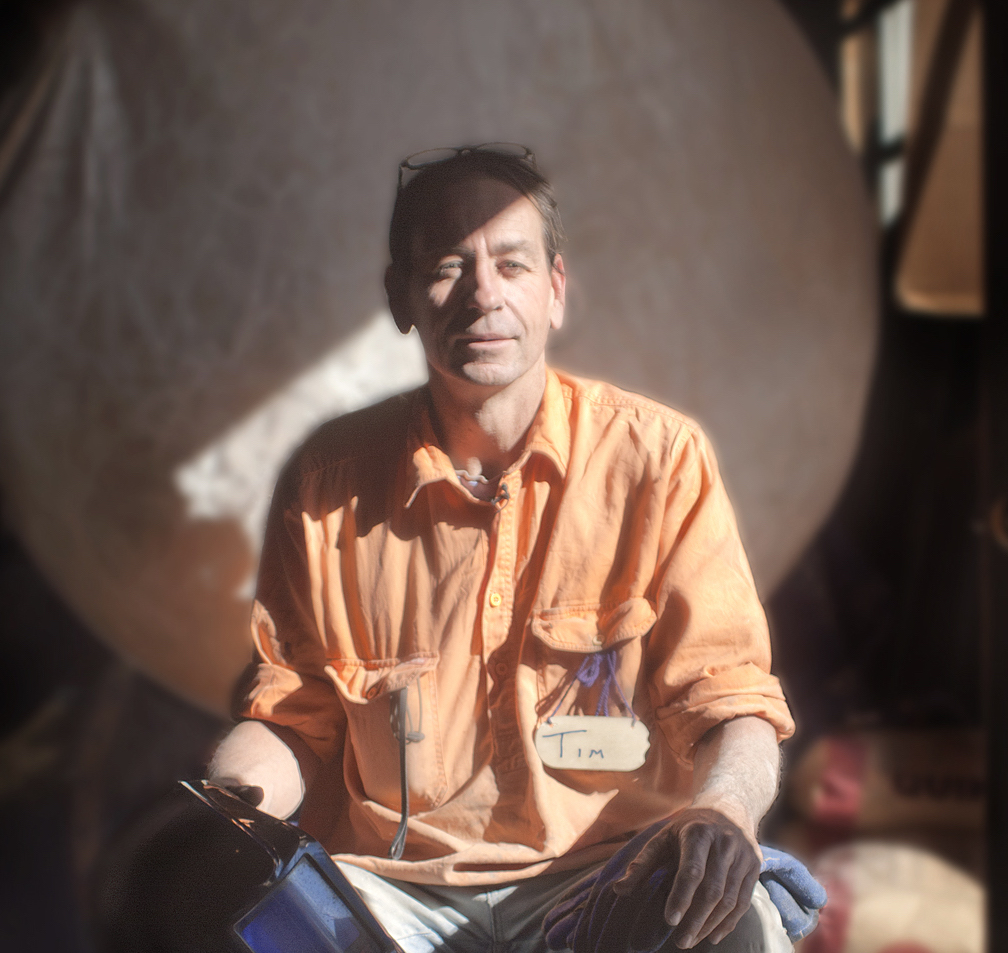 He is particularly well known for his safe and effective rocket
hot water
heating system.He brings practical, hands on
experience
with some truly fascinating projects to the table - this from the Koanga institute:
"He has the practical knowledge and skills to construct almost any project with limited resources."
We're thrilled to have him instructing at our facilities!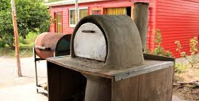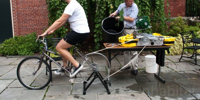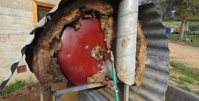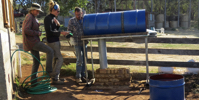 posted 1 year ago
Erica Wisner
Erica and her husband Ernie are most widely known for their work with
rocket mass heaters
, though they also have background and experience with subjects like natural building and botany, and even chocolateering! Erica brings to the table years of experience with creating this type of
energy efficient heat source
, and the duo even has a new
Builder's Guide book
.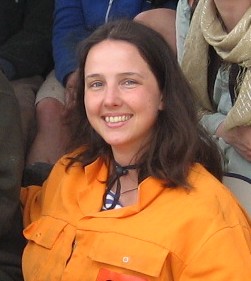 Erica is the public face of our business - and as Ernie says, the brains. She loves making things from scratch - anything from blueberry scones to the
oven
itself. While it does take practice to develop confidence with raw materials, her passion is to help others get there faster. How can we build the deepest competence in the least time? Doing things together, sharing detailed video or photos, old-school hand-drafted diagrams at just the right angle? Her most productive writing time is while we are snowed in, so watch for new publications in spring. Erica is a skilled educator and project coordinator, with over 15 years' experience building teamwork and leading hands-on learning experiences. Mixed-age, mixed-skill, volunteer and paid crew - she can supervise a gaggle of pre-schoolers for a full day of outdoor fun, or make the most of peer-to-peer mentoring by facilitating groups of seasoned experts. When Ernie can pry her away from this fascinating livelihood to mess about in boats, she has been known to declare her rank as, "the captain's wife: that puts me somewhere between admiral and luggage."
Work History: Science &
art
educator, curriculum developer (OMSI & others), writer, illustrator, researcher, caregiver. BA Hampshire College, Physics and Art.
Hobbies: arts, crafts, masonry, baking, travel, hiking,
gardening
, wildcrafting,
permaculture
studies, social dance, aikido.