posted 8 years ago
new chick housing made from salvaged lumber from
water
bed frames and salvaged wire shelving.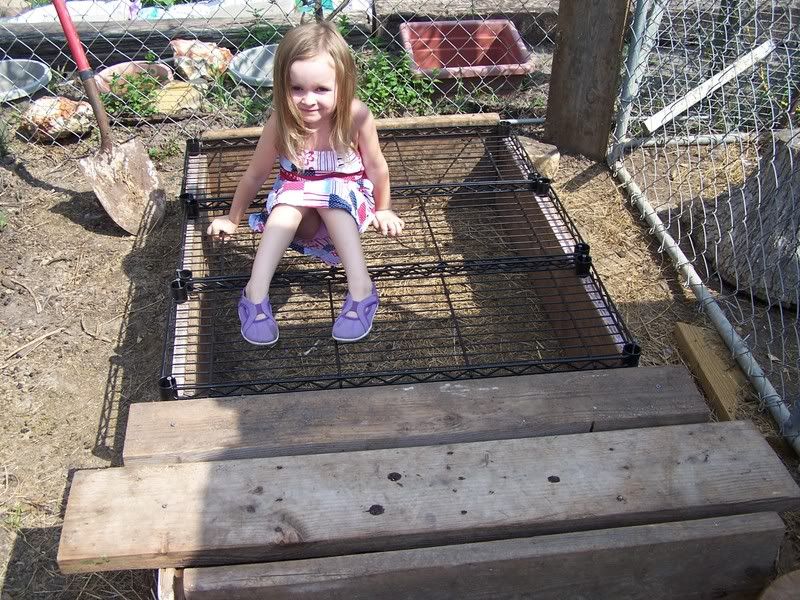 Daughter got to pick out the chicks out of the straight runs at the store. you can see some of the barred rocks on the left.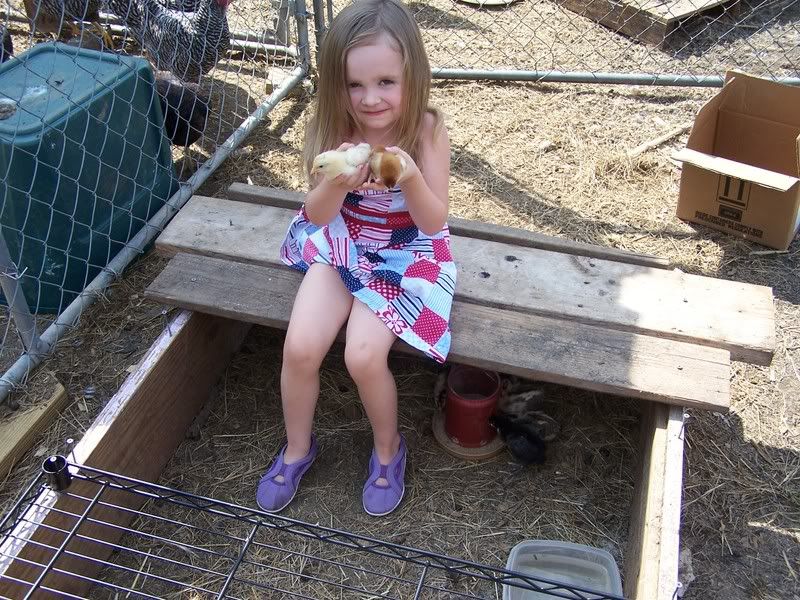 I'm betting the one on the right is a rooster. They tend to have a different stance even at this age, more upright less squaty. Thats ok I want to keep one rooster so I can have viable hatching eggs. I'll pick the pertiest one.
I made their little feeder from
coffee
cansister and a lid. The top was previously a
feed
scoop, you can still see the markings showing how many grams of each different feeds it held. Everything goes through several jobs around here before it runs out of usefulness.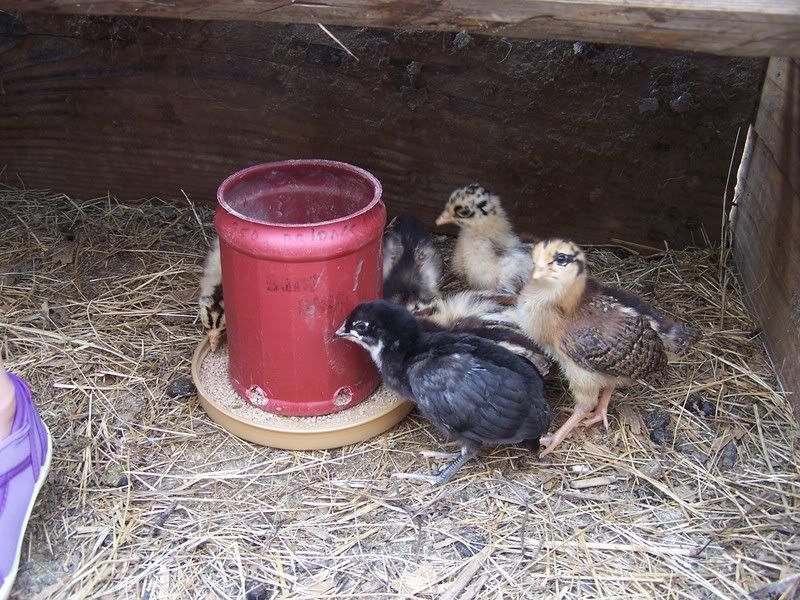 [img]http://i109.photobucket.com/albums/n52/havlik1/permie%20pics2/permiepotrait3pdd.jpg[/img]

"One cannot help an involuntary process. The point is not to disturb it. - Dr. Michel Odent