posted 9 years ago
If you haven't before give these a try in your garden. They do amazingly well for me. here is one of the plants. I wish I would have thought to get the camera on the first one I got to work on it had twice as many beans as this one.
This is the third harvest like this .........
from this puny little patch of weedy beans!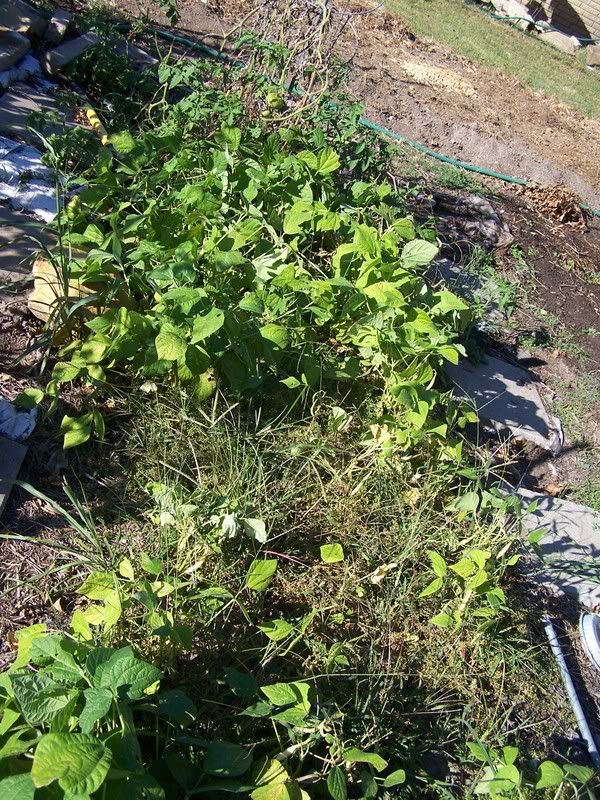 Tehy are now in six pints in my pantry. I had to toss some to the
chickens
because they were a bit too mature. One of the great things about the yellow wax beans imop is that they are so easy to pick! not becasue they are loosely attached but because they stand out. I miss much fewer than with green ones.
[img]http://i109.photobucket.com/albums/n52/havlik1/permie%20pics2/permiepotrait3pdd.jpg[/img]

"One cannot help an involuntary process. The point is not to disturb it. - Dr. Michel Odent
master steward
Posts: 23446
Location: missoula, montana (zone 4)
posted 9 years ago
Where did you get the
seed
?
posted 9 years ago
I'm sure it came from the
local
farm and garden. I don't even have the bag anymore it was destroyed last year the seed are through their 3rd summer now. They are cherokee yellow wax beans. I'm pretty sure they are an open pollinated heirloom variety so I can even save some seed! I still have around 100 seed left. germination may have been comped this time around though and I will buy more for next year as well as save some of my own. I haven't done anything special as far as storing them.
http://www.tinybirdsorganics.com/vegetable-seeds-organic-heirloom.html
[img]http://i109.photobucket.com/albums/n52/havlik1/permie%20pics2/permiepotrait3pdd.jpg[/img]

"One cannot help an involuntary process. The point is not to disturb it. - Dr. Michel Odent