posted 3 years ago
Hello,
I need some help figuring out what is going with a couple of my
fruit
trees
. First some general info, these trees where planted about 6 years ago in very sandy soil, which over the past 6 year we have added a lot of compost to. In previous years they have had occasional problems, but since they weren't bearing yet i didn't worry to much about it. This year has been a great growing season for most things as it has been very rainy (and
water
is usually the limiting factor for our garden, due to the sandy soil), but i think being constantly wet is starting to catch up with these trees.
Apricot:
Had a good crop last year, which dropped when they where ~90% ripe (so they where still quite tasty!), this year it bloomed fine, but then dropped a lot of fruit right away and in the last week all the remaining fruit has dropped. A lot of the leaves have withered and dropped.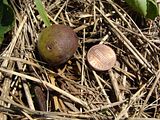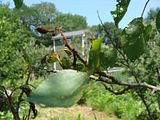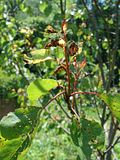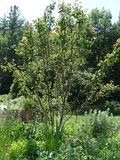 Apple
:
Had one
apple
last year, this year it bloomed heavy, but set no fruit, leafed out just fine, but some leaves are turning brown and crispy.