Posts: 6
Location: Southern New Hampshire
posted 5 years ago
My husband and I just recently moved into a new home. We have 2.6 acres, some of it
lawn
, some of it woods, including a stream. These are the features we'd like:
- Free range chickens/ducks
- Large garden
- Possibly
milk
goats in the future
- Bee hives
- A fire pit
- A place for "play"
What do you think is the best use of our
land
? The septic and leach field are up to and behind the pine
trees
in the front yard. We were thinking of using the back yard as garden area (which we're also thinking of expanding the retaining wall for more usable space back there eventually. The retaining wall expands the entire back yard area) and a fire pit while using the front lawn as free-range area/open space/play area with perhaps some fruit/nut trees (something to note is that it slopes downward). The
chicken coop
/run would be next to the garage and into the wooded area surrounding it...we figure we would pen the goats in with the
chickens
in one big "wooded pasture". If we decided to get roosters and drakes we were thinking of putting the duck coop separate and by the stream. Does this seem like an efficient way to manage things?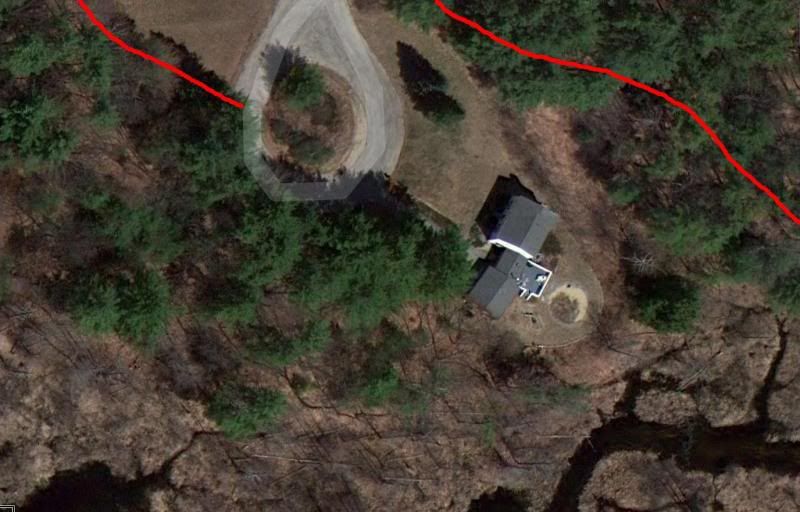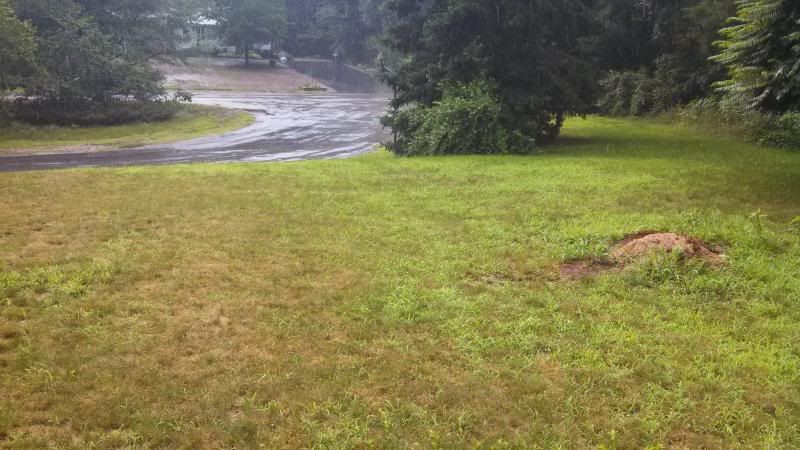 pollinator
Posts: 1450
Location: northern California
posted 5 years ago
The classic
permaculture
advice is to start small and observe. This might conflict with getting food production in gear, but if you choose a spot for a small vegetable patch and also start a nursery, perhaps in pots, for your permanent plants that might take up most of the available time at the outset anyway, along with all the other chores that ordinarily go with a new place.
You want to get to know the place in depth before committing to anything drastic in terms of land clearing,
earthworks
, major infrastructure, and so on. Identify the plants, animals, insects. Which ones are found with which others? (We once did a
permaculture
consultation on a property just about this size and found a listed endangered plant near the creek, and several other rare ones in a wooded area where they were thinking about putting
chickens
, shade gardens, etc. Thanks to our walk-through they were able to relocate these projects just a short distance and save the bulk of the rare
natives
!)
Another thing I always talk about at a
PDC
, which is better for many purposes than all the contouring and mapping and what-not, much quicker, and more intuitive; is to get out on the land in a hard rain and observe how
water
moves across the landscape. Almost nobody thinks of this, and yet the lessons to be learned are many and blatant.
Look at sun angles through the seasons and times of day....important for gardens and anything else needing either sun or shade like
solar
panels, outdoor living spaces, etc.
If your land was inhabited before, perhaps long before, you need to see it through the seasons to make sure nothing comes up that you didn't know was there before....perennial vegetables like asparagus and rhubarb might be hard to find from fall through winter, especially if the yard was "cleaned up" for sale; also the ephemerals like spring bulbs and woodland wildflowers, and where wild
mushrooms
grow (these often appear in the same area year after year)...
pollinator
Posts: 944
Location: Los Angeles, CA
posted 1 year ago
Ditto to what Alder mentioned.
1. Observe. At least for a year.
2. While you observe, you can build soil by mulching, cover-cropping, and collecting biomass for things like hugels and compost piles. Find a source for free
wood
chips and start spreading them generously.
3. Make a plan. Starting close to your house with zone 1, and begin to think through your zones. Get surveyors' stakes and begin to stake things out. Leave enough space so you can move around, drive equipment, etc. Stakes are much easier to move than a
pond
is. On paper, and on your land with stakes, you can try all sorts of designs. Most of your attention
should
be given to zones 1 - 3.
4. Observe and understand how water moves across your property, how sunlight moves across your property, and how wind moves as well. You'll want your design to capture every drop of moisture and every ray of sunshine.
5. Work in order of greatest permanence. In other words, establish your roads, swales, earthworks, ponds . . . all come first. THEN start planting your trees. Too many people want to plant trees immediately, and then they later regret that they didn't get their swales dug or really understood how to space them and how trees would work with all the other systems you'll be growing.
6. Get a soil test to see what you are working with. If you need amend your soil, that's a lot easier before you start planting 100 trees.
7. If you are thinking about livestock, think about portable pens. Thus, a chicken
tractor
is a great way to begin to invest in your animal infrastructure regardless of what your final design will look like. Bee hives can be moved around. Electric fencing makes more sense than expensive permanent fencing. Even raised beds can be moved if you build them correctly. So give yourself flexibility to move things around in the years to come until you fully understand your land and settle on a design.
8. Start a plant nursery. Collect pots wherever you can find them and get stuff started so that you got something to transplant.
Post Tenebras Lux
Until further notice, we will celebrate everything.