posted 1 week ago
I have an
underground
sotrmwater detention tank at the back of my house and would like to know whether I can built a deck and put pergola on top of the OSD.
Posts: 172
Location: Zone 6a, on the edge of 6b
posted 4 days ago
Yes, but with some things that have to be done carefully.
If you have a top over any kind of tank like that, either the top of the tank, or the structure you put on top has to be sturdy enough to hold the weight of what you put on top. Odds are low the tank's top is structural. they generally aren't. So assume you can put no weight on the top of the tank, let me sketch at you... I don't know the shape of your tank, so I'll draw a random square for it.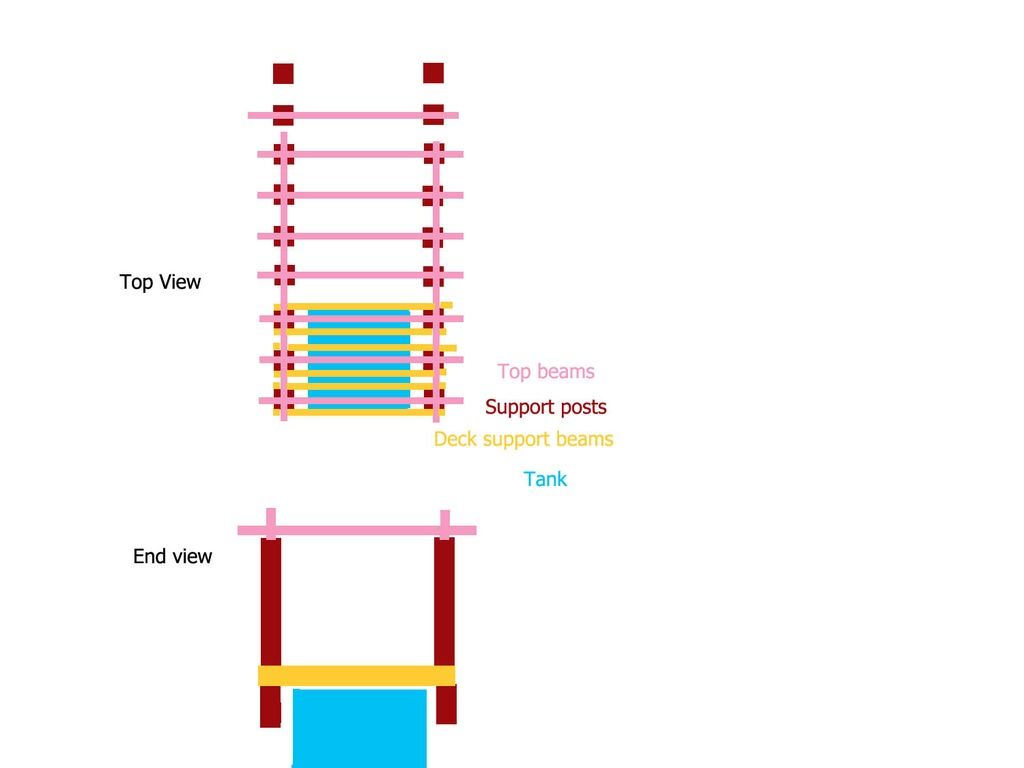 So what I drew there is your tank, a pergola over it (I define pergola as a walkway with an arbor over it, maybe I'm using the wrong idea, the concept of the structure is the same though.) and a deck space under the pergola. Good sturdy posts holding up the pergola, that are not touching it, but to the sides, sunk into the ground. The deck is attached to them so it is suspended above the tank, doesn't have to be far, but you don't want it to sag and damage the tank either. This keeps all your structure around and over the tank, but doesn't touch it anywhere. Any structure you'd build would be best this way, so the tank is under it, but it isn't part of the weight bearing load.
I want pictures when you do it!! :)
Gardens in my mind never need water; castles in the air never have a wet basement....
I'm working on making my basement water the garden! Wonder if I can make ticks pull a plow....