Posts: 51
Location: Acadia Region, Maine.
posted 3 years ago
She dumped me. She has an important job in the community that she's very good at, and she spent way too much time at work IMHO, and finally she decided that rather than listening to me talk about how it'd
be nice
if she was home half the nights of the week, she'd rather dump me and keep working too hard. The divorce
should
be done in a few months, but she moved out on March 23rd. This will be my second divorce.
And this leaves me without adult supervision. And a little miffed. And a little crazy, probably. And a little more dedicated to changing some things.
I live in a 175 year old house, and it's just too hard to keep warm, especially in the winter we just had. I've been working on the garage for the last two years, and the apartment (which I was going to rent out, by the week, to the rusticators in the summer) is almost done. I'm going to move into there and rent out the house instead. At least that's the plan.
The garage apartment will be on a gray
water
system, with a hose supplying water to the limited system in the summer, and some other kind of arrangement in the winter, and a composting toilet.
And then, I want to build a 16' square salt box cottage down over the rise across the street, set up for year round off grid living, and in the future I'll rent out both the house and apartment. That'll put me in a spot where I walk past the garden all the time. It also changes my focus away from the existing house. All of this means changes in how I bathe and do laundry and store things. When I joined a Druid order this year, I knew that one of the requirements was to make three changes in my life to live more lightly on the earth. Little did I know how great the changes would be. So now, along with my other tasks, I spend an hour a day digging my new foundation hole. While doing this, I look out at the way the snow is melting and water flows on the field, imagining it as more than old
hay
field.
I went to the MOFGA scion exchange and came home with 46
apple
scions, elder cuttings, hardy kiwi cuttings, a bunch of tree seeds, and a head full of ideas. The Order also says I should plant a tree in this, my candidate year. I think I want to plant an old style multi-species hedge. The garden
fence
(8' sheep net to keep out
deer
) is toppled, and needs something else.
I'm 48 years old. I have degrees in Agricultural Engineering Technology and Environmental Science. I'm a veteran, so they cover my healthcare. I work part time as an
Energy
Auditor. I drive an old Toyota 1-ton pickup. I play concertina in a jug band, and sing at the top of my lungs. I live on 40 acres of woods and fields and ponds, a mile or so from salt water in the Downeast part of Maine.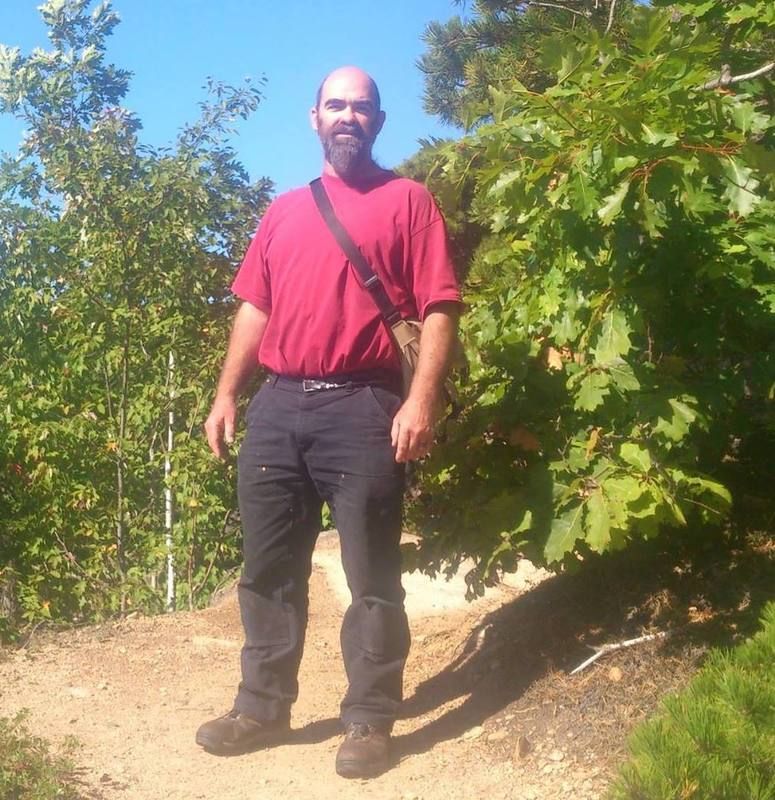 Posts: 235
Location: West Midlands UK (zone 8b)
posted 3 years ago
Dan, don't rush into a getting a new woman. Ask yourself what you are trying to prove - and is this likely to result in happiness? You are fine the way you are, discovering yourself and spending time on your religion. Too many other changes to let settle first!

Best wishes on your journey!
Posts: 51
Location: Acadia Region, Maine.
posted 3 years ago
Thanks, Hester. I will be cautious and deliberate about the future. I know I need to spend some time, and my planning is going forward in that direction. But that doesn't mean total isolation either, and letting the permisphere know what's up seemed like a way to influence luck, in a positive way.
Posts: 235
Location: West Midlands UK (zone 8b)
posted 3 years ago
Oh yes, I know that feeling. You just want to put out the "vacancy sign", just in case someone perfect comes by and you don't notice! Me too. Hope it happens for you, I mean that someone does notice you and you find love just when you're not expecting or looking for it (because that's the best sort)!
posted 3 years ago
tell me more about your multi species hedge if you would please? Is there significance in the species from a
permaculture
and /or Druidic perspective? I have planned a multi species grove planting for my forever farm as well and still have a few spots left for the right
trees
. Perhaps you'll inspire some ideas.
Posts: 51
Location: Acadia Region, Maine.
posted 3 years ago
What species I plant and what species grow are two different things.
I'm going for fast growth, usefulness, and wildlife beneficial and resistant, depending on what species of wildlife.
I'd like to start out with a lot of willow, because it's easy and fast growing. Just now I know I need to get out there and mow along the line of willows I've planted. When they get big enough, I'll weave the trunks to make it more impenetrable. There's a Japanese Fan Willow that looks promising. I also have an English Basket Willow, some large pussy willow types from the roadside, and a basket willow type I found on a
local
riverbank.
I've got some
volunteer
thorn (probably a hawthorn variety) that I want to propagate vegetatively. The thorns are 2" long and sharp!. That'll keep deer back.
I want apples in the mix, because the ability to make lots of cidar isn't such a bad thing. I've got scions that never got grafted out a few months ago, and through pure laziness they're still in mason jars of water on the sun porch table, which is bright but doesn't get direct sun at this time of year other than early morning. I thought I should throw them out, but yesterday I noticed they're starting to develop root callouses. Treated right, that's about two dozen trees. I'd like to prune and cross-gaft them into another layer of intertwined living hedge. I've got 20 dwarf
apple
rootstocks in a
bucket
outside that I need to plant out as well. Luckily, my new girlfriend
has said she'd love to help.
I'd like to throw other things in the mix too. There's a species that I think is a wild cherry that seems to grow well. I cut one half way through with the billhook and laid it over, and it's still growing fine, so that's clearly a good species. I suspect I'm going to have a little russian olive in the mix, like it or not. I know it's invasive, but it fixes N, the
bees
love it, and it smells wonderful in bloom. I've got some honeylocust seedlings to plant out. There are red oaks all around me, and I should push in a few
acorns
. I've got some sources of elderberry cuttings, so those would be good.
Permaculture
? Druidry? I'm not too focused on creating the perfect guild or picking them for something other than their ability to work in my landscape. But I've got a couple of nitrogen fixers on that list, some
fruit
producers, and some basket materials. Symbolically, willow stands for moving with the flow of things. Apple stands for celebration. Thorn stands for patience. Prunus species stand for inevitable change. Elder stands for fulfillment of resolutions. What those mean in practice is a subject for contemplation in the context of your own life.