pollinator
Posts: 4339
Location: Anjou ,France
posted 10 months ago
You all be careful out there
http://www.bbc.com/news/world-europe-41857694
David
Living in Anjou , France,
For the many not for the few
http://www.permies.com/t/80/31583/projects/Permie-Pennies-France#330873
master steward
Posts: 4927
Location: Missoula, MT
posted 10 months ago
Oh SO funny!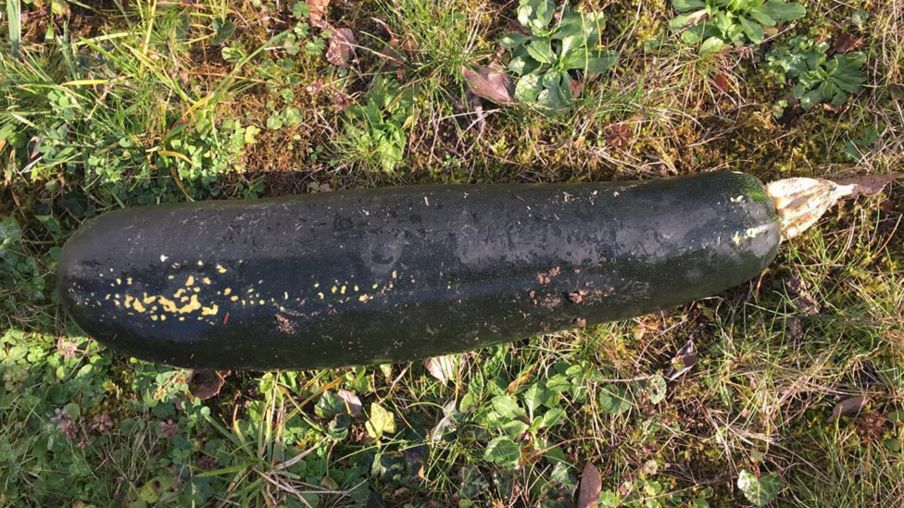 Do you think this is the actual zuke (pic is from the article) the elderly man thought was a bomb?
pollinator
Posts: 4339
Location: Anjou ,France
posted 10 months ago
yup thats the one .

Living in Anjou , France,
For the many not for the few
http://www.permies.com/t/80/31583/projects/Permie-Pennies-France#330873
garden master
Posts: 4778
Location: Vilonia, Arkansas - Zone 7B/8A stoney, sandy loam soil pH 6.5
posted 9 months ago
I wonder if they considered the seeds as shrapnel ?
I love this, mostly because this year we had one zuke that grew so large it did explode when I tried to cut it free, sadly I was riddled with seednel and died almost immediately, who knew veg can kill.
We love visitors, that's why we live in a secluded cabin deep in the woods. "Buzzard's Roost (Asnikiye Heca) Farm." Promoting permaculture to save our planet. you can call me Dr. Redhawk