master steward
Posts: 25063
Location: missoula, montana (zone 4)
posted 8 years ago
(i wrote this and took these pics dec 2003)
My son is home sick today and I was in his room waxing on too much about the benefits of the throat lozenge when suddenly a moose walked behind him.
sunnufabitch!
So we pinned our noses to the glass. She was about ten feet from the window. Just moseying along. And stopped at a bush to eat it. I grabbed the camera and realized the batteries were dead. New batteries. I went to my office window and took this pic: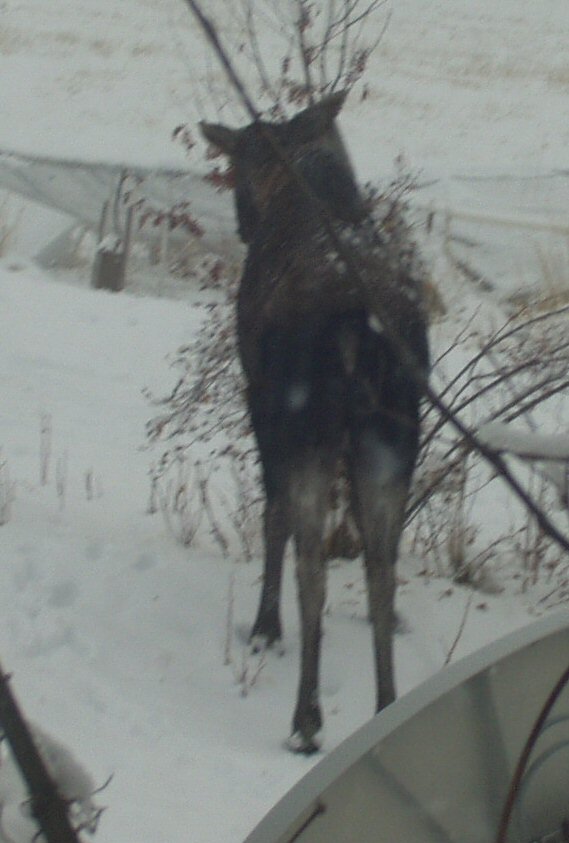 And then I went out on the front porch and took some more pictures. She didn't care about me. At 6'6" and 280 pounds I'm an insect to her. I made noises to get a better pic, but she could care less. Tasty bush.
Eventually she turned and moseyed a bit more: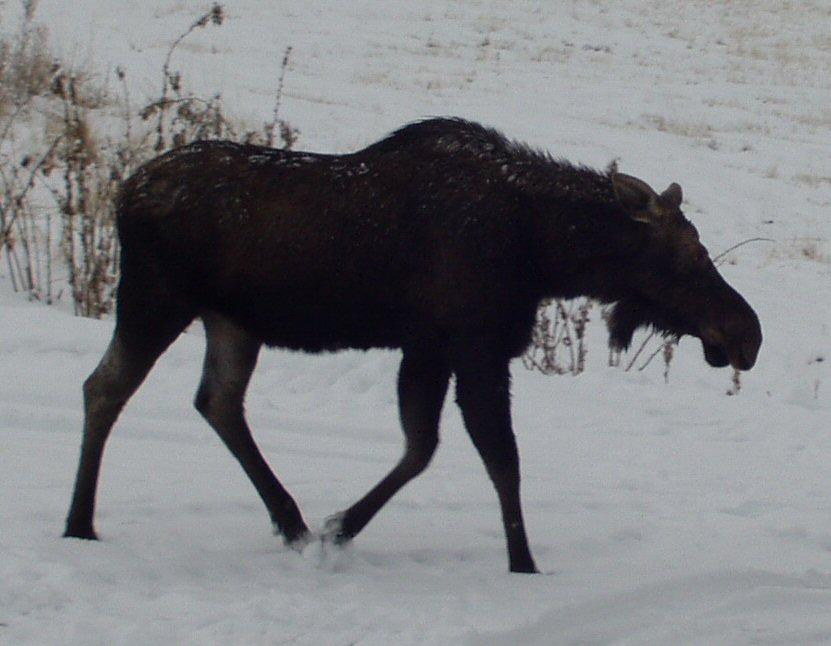 As you travel the road of life, be sure to stop and taste the lilac bushes: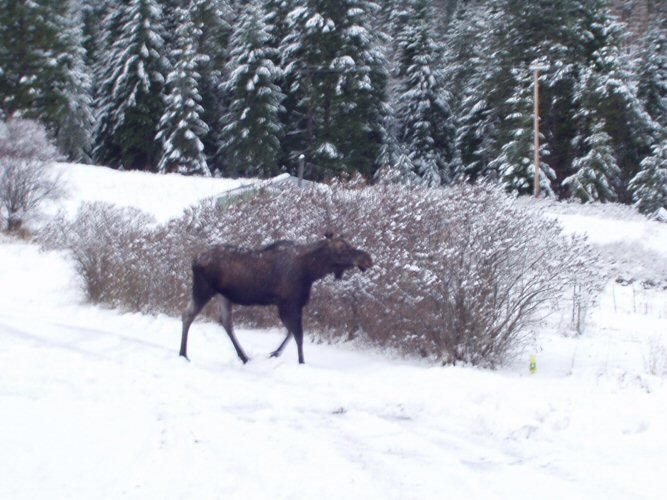 http://www.coderanch.com/t/39624/Meaningless-Drivel/real-moose-right-out-my
pollinator
Posts: 4437
Location: North Central Michigan
posted 8 years ago
well your neck of the lilac bush
yard
has me beat all to heck..i doubt if i'll ever see a moose in the wild here..as they don't seem to mosey this far south or whatever..i have seen one elk..shocked me at the size of that DEER..nope it was an elk.
didn't get a picture..it was hurrying too fast
but i did get tons and tons of photos of the whitetails..eating my everythings..
they are out here every day.
also haven't gotten pictures of the
bear
either..them buggers always sneak in at night when it is dark out
Brenda

Bloom where you are planted.
http://restfultrailsfoodforestgarden.blogspot.com/