posted 6 months ago
Instructors
This
PDC
brings together some of the best minds in the
permaculture
community. With a variety of backgrounds and areas of expertise, these instructors convey their knowledge during the 2017 Homesteaders
permaculture design course
.
Tim Barker
Tim has come a long way since his days as a diesel fitter mechanic, and now spends his time between Australia and New Zealand (and sometimes the US) as a semi professional pyromaniac and mad scientist teaching people how to burn stuff and make really cool machines and devices for low
carbon
living. He currently teaches
appropriate technology
for the Koanga Institute in New Zealand and Very Edible Gardens (VEG) in Melbourne, to name a few.
He has previously been farm manager for the
Permaculture
Research Institute of Australia, power station operator/mechanic, adventure guide and professional turtle wrestler. His
rocket stove
and char making powered hot
water
systems, ovens and cookers reflect his passion for elegant simple and durable combustion technologies. Other projects include gravity powered water pumps,
solar
thermal cookers and dryers, pedal powered washing machines, cargo bikes, hovercraft, wooden boats and aquaponics, to name a few. When he is not tinkering he can be found on Macleay Island off the coast of Queensland Australia, where he and his family live and are currently in the process of building a rammed earth house (with maybe a little sailing thrown in).
He is particularly well known for his safe and effective rocket
hot water
heating system.He brings practical, hands on
experience
with some truly fascinating projects to the table - this from the Koanga institute:
"He has the practical knowledge and skills to construct almost any project with limited resources."
We're thrilled to have him instructing at our facilities!
Paul Wheaton
Paul Wheaton, the bad boy of
Permaculture
, was proclaimed by
geoff lawton
in 2012 the Duke of Permaculture. He is the creator of two on-line communities. One is about Permaculture, permies.com, and one is about software engineering, CodeRanch.com.
He is a powerful advocate of
sepp holzer
's techniques, which a recent study showed to have the ability to
feed
21 billion people without the use of
petroleum
or irrigation. He also promotes the use of
hugelkultur
, which sequesters carbon and eliminates the need for irrigation, and polycultures, which reduces the need for pest control and improves the health of plants. He wrote several articles about
lawn care
, raising
chickens
,
cast iron
, and
diatomaceous earth
. Paul regularly uploads permaculture videos and permaculture
podcasts
.
Thomas J. Elpel
Thomas J. Elpel is an author, natural builder, educator, and conservationist. He has authored multiple
books
: Foraging the Mountain West, Botany in a Day, Shanleya's Quest and numerous others about plant identification, wilderness survival, and
sustainable
living. He has multiple videos: Building a Slipform Stone House from the Bottom Up, How to Make a Grass Rope, Build Your own Masonry Fireplace - Masonry Heater - Masonry Stove, and many more. Thomas regularly teaches classes on plant identification, primitive skills and natural building. He is founder/director of Green University, LLC in Pony, Montana.
Helen Atthowe
Helen has an MS in Horticulture and Agricultural Ecology from Rutgers University; worked at Rutgers in tree
fruit
IPM; studied natural farming with Masanobu Fukoka; interned at The
Land
Institute in Kansas; taught a Master Gardener course in Montana for 15 years while she was Missoula County extension agent; owned and operated Biodesign
organic
vegetable farm in Montana (1993-2010); consulted for a 2000
acre
organic vegetable farm (2011); helped run her husband's Woodleaf Farm organic orchard in northern California 2012-2015; worked for Oregon State University Horticulture Department; and is now farming a 211 acre farm in eastern Oregon with her husband, where they have a mixed fruit and hazelnut orchard, small grain and dry bean production, vegetable gardens, high tunnels, and
greenhouse
.
Erica Wisner
Erica is a science and
art
educator, curriculum developer, writer, illustrator, researcher, and
rocket mass heater
innovator. She loves making things from scratch - anything from blueberry scones to the
oven
itself. Erica is a skilled educator and project coordinator, with over 20 years of experience building teamwork and leading hands-on learning. Her and Ernie have taught numerous workshops on natural building and rocket mass
heaters
. Erica has written multiple books on rocket mass heaters, fire making, and survival
shelters
. She is featured in many videos, documentaries, and podcasts on rocket mass heaters.
Jacqueline Freeman
Jacqueline is a biodynamic farmer, author, and natural beekeeper. She is known for her gentle and understanding ways with
bees
. She appears in the honeybee documentary, Queen of the Sun and was hired by the USDA to work with rural farmers and beekeepers in the Dominican Republic, using historic methods of respectful
beekeeping
. She lives on a farm in Washington state with her husband, Joseph, where they have orchards, gardens, two big greenhouses, a small forest, rich pastures and plenty of flowering bee forage. Jacqueline also has lots of experience raising livestock: cows, goats,
chickens
for laying and broilers, turkeys, and horses. She has two websites: SpiritBee.com and friendlyhaven.com.
Zachary Weiss
Protégé of legendary Austrian farmer, sepp holzer, Zach is the first person to earn Holzer Practitioner Certification outside of the Krameterhof training program. Blending a unique combination of systems thinking, empathy, and awareness, Zach uses an action-oriented process to improve human relationships with earth. Enhancing ecosystems and harvesting natural productivity over time is the ultimate goal - with high initial input, high yield systems that will last until the next ice age.
Zach currently has projects in 11 nations on 4 continents, spanning a wide range of climates, contexts, land-forms and ecosystems. Having experience with a wide range of techniques and systems (from natural building, to greenhouses, to carpentry, to watershed restoration), Zach also graduated summa cum laude with a degree in Ecology. He has two websites elementalecosystems.com and holzerpermaculture.us
Davin Hoyt
Davin is an architect, artist, and entrepreneur. He holds a Bachelor's degree in Architecture and has 16 years of drafting experience. Davin has established two community gardens in Georgetown, Texas and he is the first to map
wheaton labs
. Davin practices architecture as a one-man firm and will soon be a small restaurant chain partner. He is the future illustrator of Paul's book on "Wofatis".
~
The attendees enjoyed a wide variety of lectures and projects, and got an up close and personal tour of Wheaton Labs.
The appropriate technology course:
1.
Solar
- (passive, heating, cookers, ovens, dryers. Panels, charging, storage, lighting, mobile powered units).
2. Heating Temperate shelters - rocket stoves ( dimensions, materials, uses (hotwater, oven, cooking, mass heating).
wood
stoves, solar, thermal mass, insulation, floors, composting. Thermal mass greenhouses
3. Cooling Tropical shelters - shade, wind, ground cooling ducts, orientation, thermal mass, roofs
4. Water - filtering, purity, potibility, design, pumps, swales, ponds, air
wells
, drilled wells, collection systems, storage, IBC's, Grey water (recycling, uses, low cost methods, legal, productive uses)
5. Sustainability - energy audits, home, farm, food security - measurement
6.
BioChar
- production and use
7. Compost Toilets - Types, designs,
Humanure
,
urine
, safety, regulation, reality.
The schedule for the permaculture design course:
Day 1: Introduction to permaculture
Session 1: Tim Barker - welcome and introduction to course
Session 2: Tim Barker - introduction to permaculture
Session 3: Tim Barker - history & context of permaculture
Session 4: Tim Barker - design framework; ethics
Day 2: Design concepts and themes
Session 1: Tim Barker - permaculture design process
Session 2: Tim Barker - design process: ecosystems; holistic perspective
Session 3: Tim Barker - design principles: connections, diversity
Session 4: Tim Barker - design principes: nutrients, energy
Evening Session: Ernie & Erica - Fire
Day 3: Methods of design
Session 1: Tim Barker - design principes: succession, resources
Session 2: Tim Barker - design principes: small-scale, edges
Session 3: Tim Barker - design principes: overview
Session 4: Tim Barker - design principes: summary
Evening Session: Byron Joel - introduction to keyline design
Day 4: Managing holistically
Session 1: Tim Barker - history & context of holistic management
Session 2: Tim Barker - decision-making process
Session 3: Tim Barker - triple bottom line
Session 4: Tim Barker - forming holistic context
Evening Session: holistic management videos
Day 5: Climate and land form
Session 1: Tim Barker - climate zones, brittleness scale
Session 2: Tim Barker - land shape & brittleness; landscapes
Session 3: Tim Barker - patterns; reading landscape; design teams formed
Session 4: Davin Hoyt - architectural & landscape drawing
Evening Session: Davin
Day 6: Water and access
Session 1: Zach Weiss - ecology; water retention landscapes
Session 2: Zach Weiss -
earthworks
: model building
Session 3: Tim Barker - zones & strategies
Session 4: student designs
Evening Session: Zach - elemental ecology
Day 8: Trees & soils
Session 1: Byron Joel - tree ecology; succession
Session 2: Byron Joel - strategies & techniques; zones; summary
Session 3: Helen Atthowe - soils: ecology, structure, chemistry, biology
Session 4: student designs
Evening Session: Helen Atthowe - creating a commercial forest garden
Day 9: Soils & crops
Session 1: Helen Atthowe - soil strategies & techniques zones 1-4
Session 2: Helen Atthowe - crops; grass, herb & forb ecology
Session 3: Helen Atthowe - strategies & techniques, zones 1-4
Session 4: student designs
Evening Session: Jacqueline Freeman - building relationships with farm animals
Day 10: Animals
Session 1: Jacqueline & Joseph - beekeeping
Session 2: Jacqueline & Joseph - animal ecology, ethics, zones 1 & 2
Session 3: Jacqueline & Joseph - animals: zones 1-4
Session 4: student designs
Evening Session: Paul Wheaton - animals in the landscape
Day 11: appropriate technology
Session 1: Ernie & Erica - appropriate technology
Session 2: Ernie & Erica - strategies & techniques for differen climates
Session 3: Ernie & Erica - strategies & techniques for different climates
Session 4: student designs
Evening Session: Paul Wheaton - animals in the landscape
Day 12: Bioregions & Communities
Session 1: Tim & Byron - community vs self-sufficiency; bioregions & communities
Session 2: Tim & Byron -
eco
villages; intentional communities
Session 3: Paul Wheaton - making a living using permaculture
Session 4: student designs
Evening Session: Jocelyn Campbell - money & finance
Day 13: Botany in a day
Session 1: Thomas Elpel: simple plant botany
Session 2: Thomas Elpel: plant walk; try out new identification skills
Session 3: Thomas Elpel: homesteading experiences
Session 4: student designs
Evening Session: design time
Day 14: Design time; presentations
Sessions 1-3: Design time
Session 4: presentations
Evening Session: talent show
Get access to view this content
Related threads:
All of the PDC & ATC - Live, tiny download, and HD instant view
All of the PDC evening presentations - HD instant view
All of the ATC - HD video
All of the PDC - HD video
All of the PDC & ATC video - HD instant view
Other courses at Wheaton Labs:
2017 Rocket Mass Heater Workshop Jamboree
Starts October 6, 2017
COMMENTS:
posted 4 months ago
I can see that the servers are working extra hard and a lot of bandwidth is being used.

I take it that the downloads are going well?

Posts: 24
Location: Yambol, Bulgaria
posted 4 months ago
Manfred Ramault wrote:HD downloads going well, but I can't seem to find tiny downloads anymore...so I can store and view on my mobile device as well...

Your access
should
be exactly the same as before. Please take a look at this first post
here
.
posted 4 months ago
Hi!
From what little of the live streaming I was able to watch this content looks awesome! I have tried to access the PDC stuff a few times and figured I was messing up somehow. I've tried nearly all the links you have posted for the content and they all are asking me for money. If it helps it appears the pdc content did not have an email sent like all the other things like the live stream of the dvd's. The download was included in the kickstarter. Maybe it got lost in the ether? I'm logged in, because I can post. So I don't know of anything else I could be doing. Thanks for the help! Keep up the
world domination
awesomeness!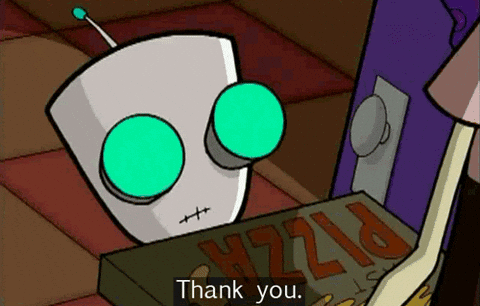 Dominic.
posted 4 months ago
Dominic Crolius wrote:Please disregard the previous post. Either you guys work fast or I'm a putz. I can only access the content from this post. All other locations on the site ask me for money. So, if that is how it is supposed to work all is well. Thanks again!

That is a hidden
thread
in a hidden forum. So I'm gonna remove your post so others don't fiddle with the link.
The important part is that what you purchased is here:
https://permies.com/wiki/65389
If you scroll down to the bottom of the first post, you will see a bunch of blue text with a lot of links to hidden stuff. That is all for you! This contains all of the PDC and ATC stuff in the formats you purchased.
Of course, the "master thread" that you linked to might be the quickest and easiest way to see your content.
Posts: 4
Location: Pacific North West
posted 3 months ago
Hi I am logged in and am still being asked to pay for the stuff I got in being a kickstarter supporter. I should be able to download all of the pdc atc and goodies but nothing at this point. (the stuff is highlighted dark blue ) I couldn't a couple of weeks ago and thought well maybe it would all be sorted out. I'm on a Mac and using firefox in case any of that would cause trouble. The main thing is I was coming here to see how much space I would need to download it as as far as I know I have a one time download. I wanted to add screen shots of what I get but when I click to add an image it asks me for the url which of course I don't have on a screen shot.
apologies if I am just being very thick but there it is.
cheers

steward
Posts: 1677
Location: Cortes Island, British Columbia. Zone: 8ish Lat: 50; Rainfall: 50" ish; sand and rocks; well water
posted 3 months ago
Hi Siki;

You can attach the screenshot by clicking on the Attachments tab underneath where you type in your post. It would be good for us to be able to see what you see in order to figure out what's going on.
posted 3 months ago
Siki,

At the bottom of the first post for this thread, it sounds like you see the blue stuff. Did you follow those links?
posted 3 months ago
Siki,

I had to delete your post because it shares information that is only for people that have paid for the content to see.

The blue text and links take you to the PDC and ATC content.


Posts: 4
Location: Pacific North West
posted 3 months ago
continuation of my post--this is the 6th screen shot where I arrived at what looked to be a forum after i clicked on "video pdc tiny download" and yes, I was logged in for all of this. I tried clicking on other downloads but got similar pages with the dark screen saying I could pay to download. So far the only thing I've been able to download (although I haven't tried many other of the 'goodies' ) is the permaculture pdf
cards
and am currently enjoying them.
So, what have I done wrong?
I didn't click on any of the streaming options because I had subscribed for the download of the pdc and atc so didn't think those options are available to me - also I will be on the road in a couple of months so don't expect to have easy access to the net.
ok Paul, I just saw your message after having this up for an hours so I removed the screen shot I had included here in case it is something you don't want me to share but basically I'm trying to say those links, all of which I followed ended me up in just some kind of forum and anything else seemed to kind of loop on me.
posted 3 months ago
Siki,

In one of the images you uploaded, there was a bunch of blue text and links. At the top of the blue text it says, in blue "premium content!" --- this is the beginning of the premium content.

Next, it says "You now have access to the following hidden forums:" - there are so many videos to make up the events, that we decided to give each event an entire forum. Your premium content is access to four hidden forums:

Video PDC discussion
Video PDC tiny download
Video ATC discussion
Video ATC tiny download

If you just want to download the video and not talk to anybody about what you see, then focus on

Video PDC tiny download
Video ATC tiny download

If you go into "Video PDC tiny download" you will see a list of threads. Each thread contains one video about a gigabyte in size. If you open the thread, you should see the download link.