Hello all,
I have some photos for you. I lowered my riser gap down to roughly 1.5 inches and I did notice an improvement but it's still not sucking in air and rocketing like it did before I put the bell on, so what gives? There was quite a bit of smoke-back and it just seems like the system isn't performing like it should.
Any feedback is greatly appreciated.
First attempt that didn't even sort of work. Made this L tube and welded it into the tank behind it. Just thought I'd throw this in for laughs.
I cut that all apart when I got some 5x5 box tubing and welded that all up and filled with with pearlite: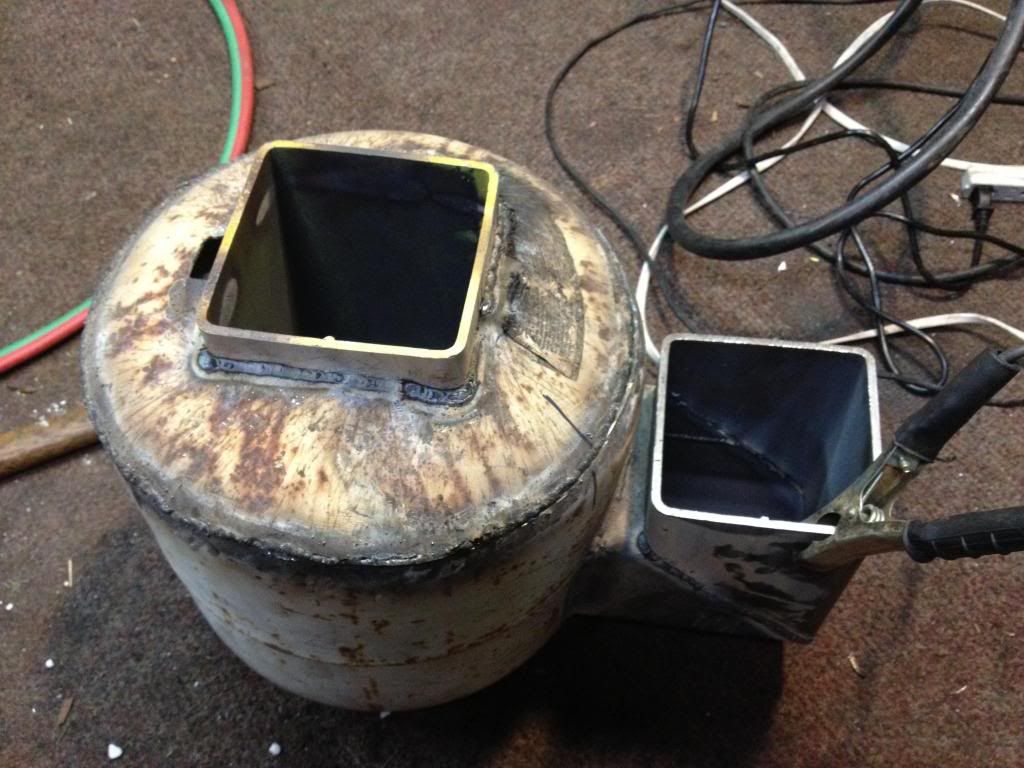 This by it self did not work until I just set a piece of duct on top to make a stack. Then it worked great. Lots of updraft and rockety sounding.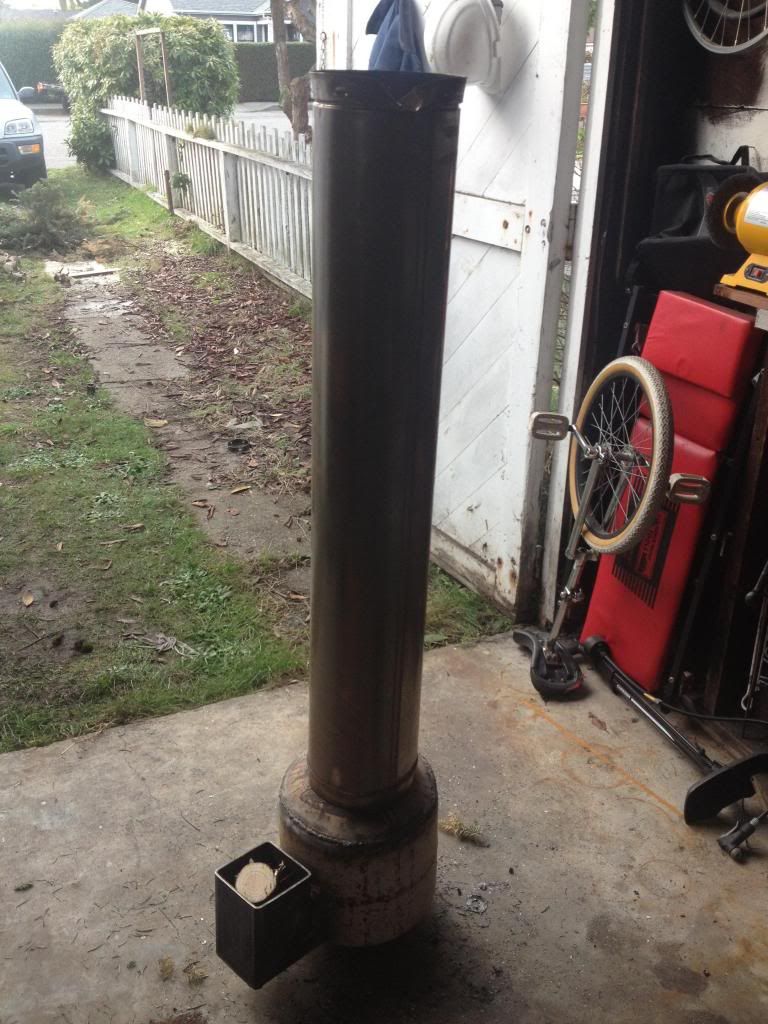 The tubes sticking out the sides are actually air intakes which help a lot but allow for some smoke-back so I welded them shut. Hot coals could also fall out of them.
I welded on my heat riser and did a test burn with the ports welded shut and no change; very rockety: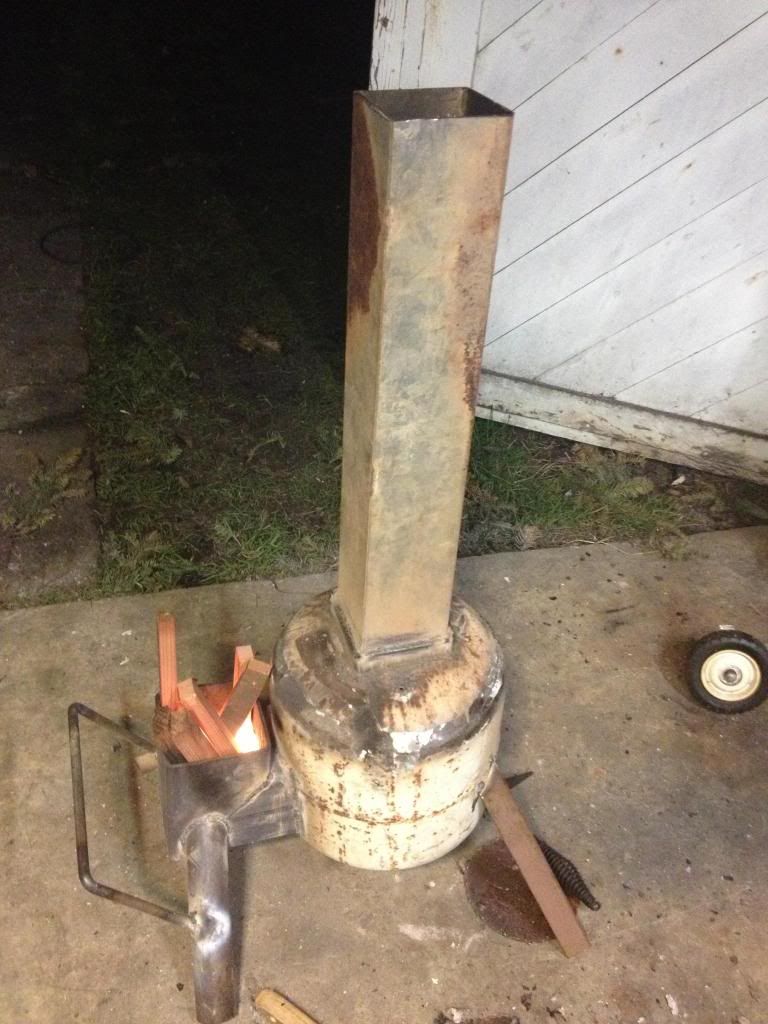 I then set to work insulating my riser. I used a piece of the duct shown above and made the diameter smaller. I glued the bottom on with mortar to keep the pearlite from falling out and folded the top over. More mortar on top of the pearlite just in case the thing gets tipped over.
Another test burn and no change. All good so far. It then occurred to me that the top of the propane tank was getting very hot because the heat riser is directly welded to it and could release quite a bit of heat into the bell creating a back draft so I cut the top off another propane tank and made another chamber filled with pearlite:
I was pleased that it looks like one tank like I had intended.
This is where I ran into problems. The bell heater seems to really be messing things up. This photo is before I cut it open again and lowered my gap:
The view from the back. I thought the same sized exhaust port was causing problems so I cut it to about 6.5x6.5 and just left it as a gaping hole; no horizontal tube. The lowered gap made a difference but not that significant. Any ideas?
It also occurred to me tonight that there is a small slit in the elbow of the feed tube where I was unable to fit my mig welder. You can see it in the 3rd photo. I have an oxy/acetylene torch that should fit, I just cant imagine it would make any difference being a tiny slit across the top. I will weld it shut anyway.