Our neighbor said Japanese beetles are going crazy in her garden.  I am new to
permaculture
, still trying to make it through my first book, but this year I did not mow except for our pathways.  I wanted to see what would come up and how it worked this year.  The 3 garden plots on the bottom are surrounded by queen anne's lace, red & white clover, mullein, butterfly weed, roses, bull thistle, comfrey, lemon sorrel and all sorts of other flowering and not yet flowering plants.  There is a plant that grows all around the gardens and is LOADED with japanese beetles, yet they do not bother our garden.  Those leaves look horrible and are really being eaten.  Does anyone know what this wonderful plant is?  I doubt it's called Japanese beetle ice cream plant ;-p  I hope it flowers soon and that will help to identify it. 
I'm also posting a photo of two cabbage plants that are about 15 feet apart.  One is growing in an area surrounded by red clover, the other is not.  This was a no till bed, but clover came up and I nestled plants in the the clover.  But there wasn't enough clover for all the plants.
Plants the Japanese beetles like: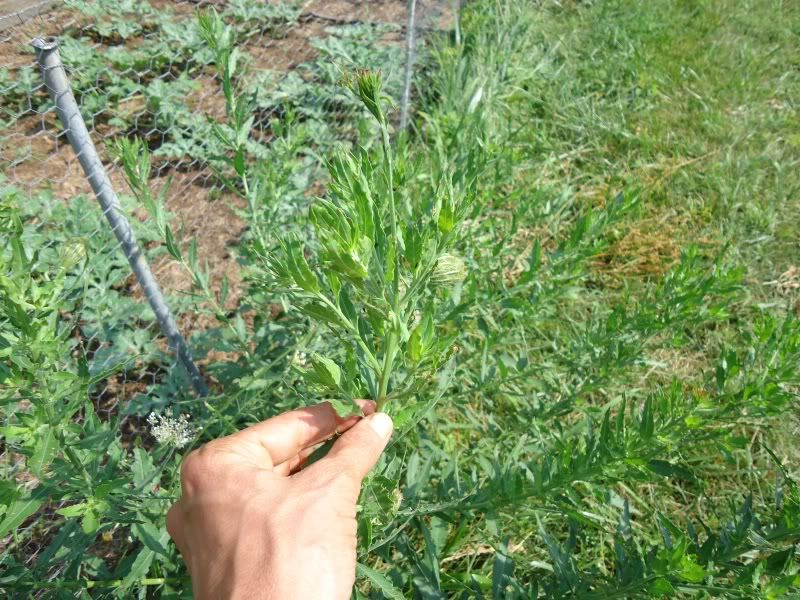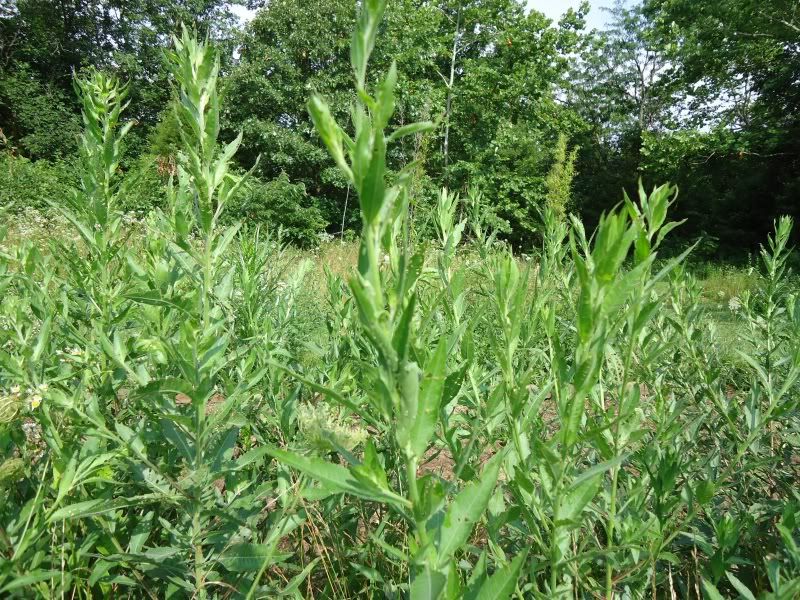 Cabbage with clover, there are three in a row that all look pretty good and all in the clover patch:
There are 4 not in the clover patch that look like this:
The companion plants I put in with the cabbage was eaten, but the sage is still there.  These plants that look bad here are the most isolated, in one of the least ready beds and look the worst.
The plants that were put in the garden that was ready (the no-till garden where the
straw
had started to create a dark crumbly soil and surrounded by wild flowers) look much better and they have been more thickly planted with mixing of the plants like
tomatoes
, basil, peppers, onions, Jerusalem artichokes and marigolds all together.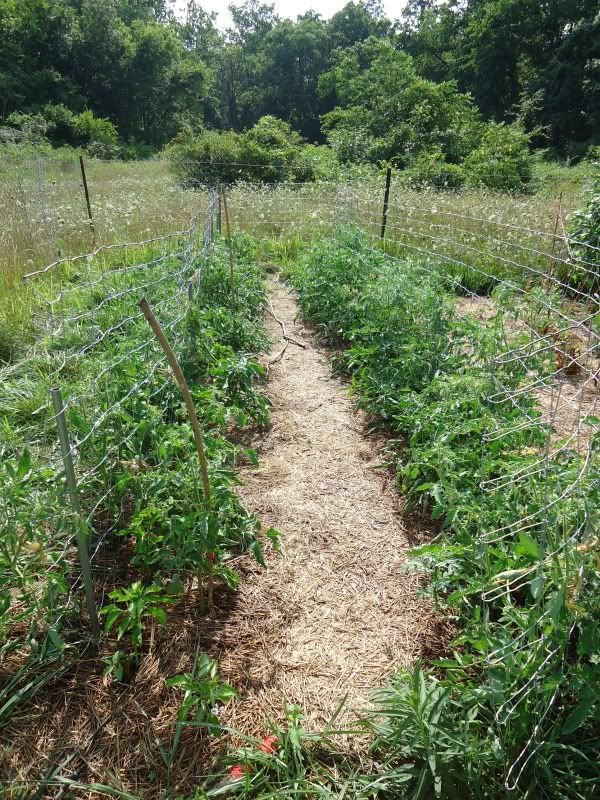 Next up,
perennial
greens.  Very excited about starting those this year.