For folks building a new coop OR looking for ways to maximize floor space in their existing coop consider a
poop
shelf with sweet pdz granules. It is an easy/inexpensive mod with a lot of benefits.
As a quick example here is a pic of the roosts and shelf in my henhouse, I used the space under the poop board for a broody cage with its own little door/side run (a rooster lives there now). My coop is only 4x8 ft so the extra space comes in really handy.
Basically all you do is build a waist high shelf under the roosts to catch the poop at night, then put an inch or so of PDZ on the shelf.
Once a day you scoop the poop and dump it in a
bucket
(with a lid) using a litter scoop or a strainer. Then when the bucket is full dump it in your
compost
pile. PDZ is a non-toxic mineral dessicant, it is perfectly safe for the birds even if they eat it. Buy the granules NOT the powder (size wise the granules are like
course
sand).
Benefits of the shelf with pdz:
-- makes cleaning super easy, no bending over just scoop the poop once a day
-- keeps the henhouse smelling fresh and is healthier for the birds in winter (prevents ammonia buildup which can cause respiratory problems in cold weather)
-- PDZ never needs to be replaced, just add more as needed
-- saves money by making the shavings on the floor last several months, and even then they are clean enough to use as
mulch
without burning plants
-- maximizes floor space, the area under the shelf stays clean and is perfect for a broody cage, nest boxes, food storage, etc...
Tip
-- Try to scoop the poop everyday. The birds will walk on it when they go to roost which breaks the poop into tiny pieces making it difficult to easily remove after 2-3 days. I use a kitty litter scoop and then sometimes use a mesh strainer to clean the tiny pieces out.
And other photos: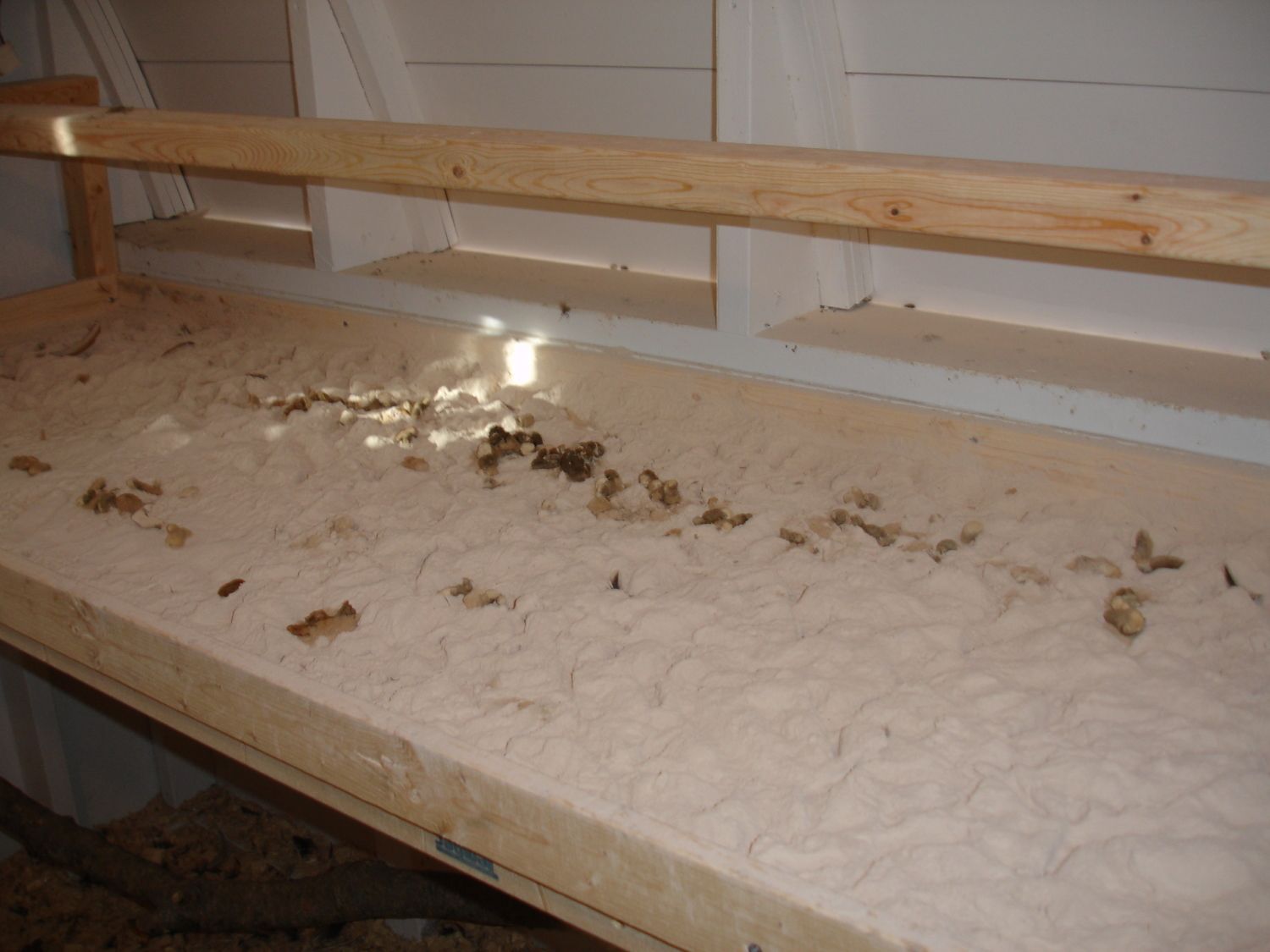 A 25 lb bag of the granules runs $15-$20 and lasts me a year. Most
feed
stores can order it and some like
Tractor
Supply usually have it in stock: