When discussing projects it is sometimes hard to do so without some sort of visual comparison. I went on Google Earth and found some projects completed in the desert around Terlingua Texas. It also allowed me to have a good look at the watershed and the general dynamics of hydrology as seen from above. very cool.
I added some pics for talking points and to aid in helping with some of my
plans
.
Here is a picture way above one of my lots. The
water
flows from north to south towards the Rio Grande. The areas in gree are plants aided by water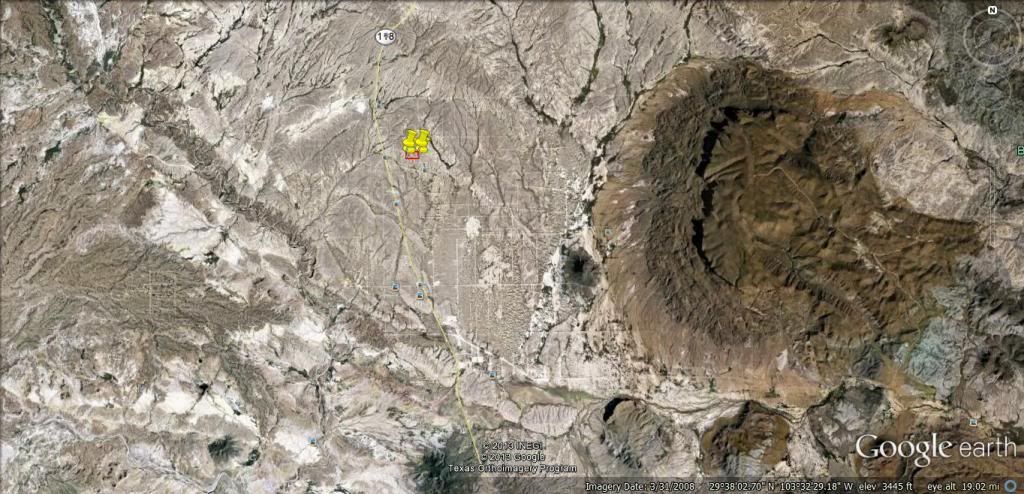 Here is a somewhat closer picture showing the hydology. My lot is the little yellow pins but thats not important to this picture.
Close up over head shot of my boundaries. Water flows north to south. The green swaths of vegetation have gullies running though them that are about three foot wides maybe four cant see them but they are there. Lkewise, there are gullies in the center of most of the vegetation in these pictures
The red line on the top of this picture is my southern property line. This picture shows the affects a dam in the form of a road has on the flow of water here. Otherwise dry turns into a swath of green with small
trees
and grasses.
Now for some
local
examples of eathworks. This is a catch basin and small
pond
probably for hunting. It is to the south of my property.