posted 7 months ago
This
thread
is all about
HoneyberryUSA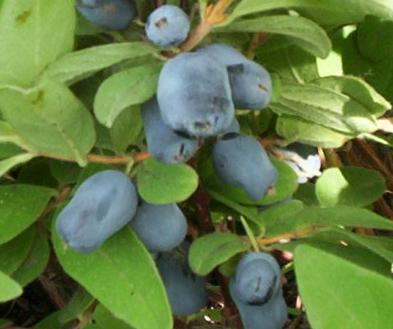 From their website:
We offer On-line Sales of specialty cold hardy
fruit
bushes including honeyberry (haskap) shrubs, dwarf sour cherry bushes, saskatoon seedlings, colorful currants along with gooseberries, aronia, elderberry, goji, kiwi, and seaberry. We take orders all year with spring and fall shipping. Many of our cold-hardy plants are imported from Canada, including selections from the University of Saskatchewan's fruit breeding program. A royalty from each of those plants supports continued research.
http://www.honeyberryusa.com/
COMMENTS:
posted 7 months ago
I give this tree nursery 9 out of 10
acorns
Website:
http://www.honeyberryusa.com/
Location: 19736 350th St, Bagley, MN 56621
Shopping
Experience
: I shopped online and found them due to their prices and selection for currants. As their name suggests, they have a lot of honeyberries. They specialize in
perennial
fruiting plants for cold areas. The website is plenty good. You may have to click around a bit to find what you're after and there's a chance you still missed some things just because of how it's sorted. But it's better than average.
Prices: Prices are pretty good. Some items are better than others. I got elderberries, gooseberries, gogi and some currants for $10 ea and XL currants for $15 (XL was a year older and about 30" tall when planted). Shipping/handling was only $15. The gogi were very small but maybe that's normal. They have male and female seaberries but they seemed a bit pricey.
Delivery: I ordered in the early spring so I was prepared to wait until the ground was thawed. They let me know they'd ship in mid-April and they did. The plants were packed well.
Planting success: 100% success on the 9 plants I bought. This is their first winter so we'll see if they come back. I watered them a few times when it got dry out and they're planted in a sandy loam field in full sun. I definitely didn't baby them. So if they want it moist, they may not appreciate me.
Communication: Similar to big companies. Got an immediate email when the order was placed, a note about the expected delivery and a notification when it was shipping. I also chatted with them about some plant details and they updated their website accordingly.
I'd recommend them to anyone looking for cold hardy perennial shrubs and especially honeyberries.
Edit: I calibrated the score up one notch after reading more ratings of other vendors.
"Hundreds of years from now it will not matter what my bank account was, the sort of house I lived in or the type of car I drove... But the world may be different because I did something so bafflingly crazy that it becomes a tourist destination"