Unfortunately, I was away from home so maybe it's too late, and maybe it was impossible to begin with.
I took a closer look and a pretty large main root is totally broken: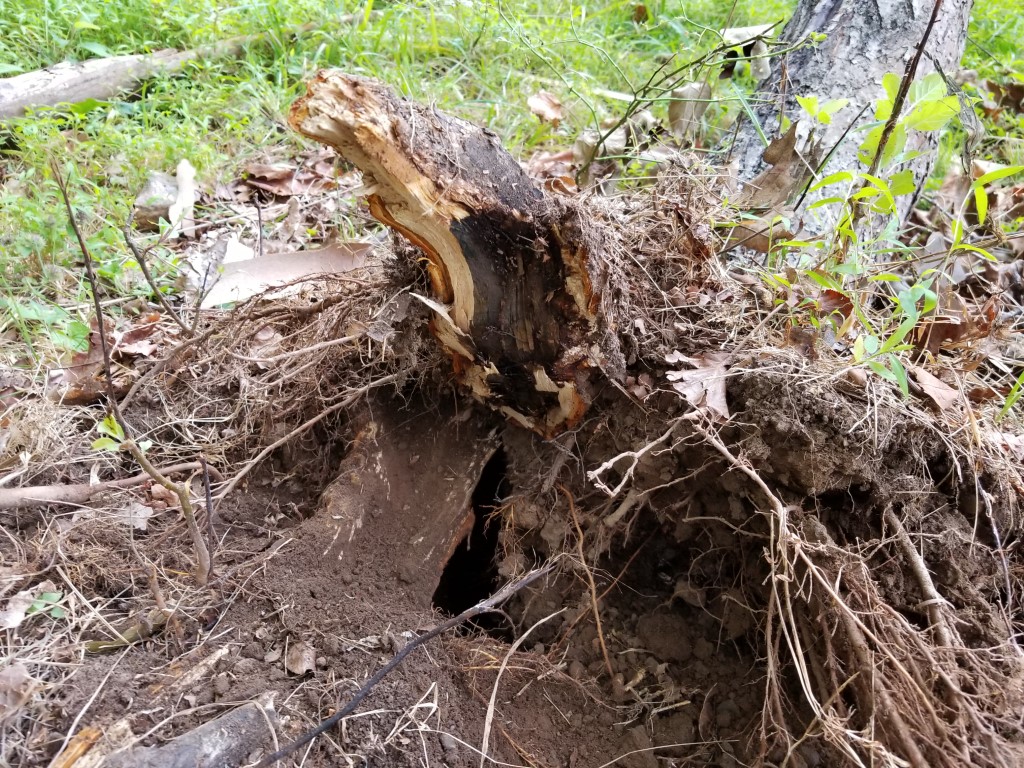 Also, the tree is big enough that I can't lift it, and I don't have the kind of power equipment to do so, although maybe I could get creative with ropes and pulleys.
The tree needed a good pruning, which I was going to do in late winter. I know that mid-summer is a bad time for it, but I'm wondering if I ought to prune the tree while it's down, to make it lighter (and, as a bonus, to be able to reach the top of the tree, which is now on the ground). Then it would be a lot lighter and easier to raise. But I don't know if more damage to the tree would be smart after such a major injury. On the other hand, if I can't get it back in the ground, more damage probably won't matter.
So, is pruning a good or bad idea here?