I would like to share so pics and information about my new farm and CSA "Wild Farm." The property is 9 acres in West Sacramento near the Sacramento river. The area is suffering from drought which makes establishing
trees
and crop a challenge but I am having fun figuring it all out. For the first year I will be focusing on about 2 of the 9 acres (zone 1?) and the remaining 7 acres will bailed for mixed
hay
and slowly converted to food forest with the help of our pigs an
chickens
.
We have 4 American Guinea Hogs and 10 mixed breed
chickens
. We built pens from
wood
pallets
which are large enough to keep them contained on fresh pasture for about a week. The
chickens
come in behind them and clean up nicely.
A note on community and
Permaculture
: I am able to farm this
land
because of my community and my CSA members. I do not own this land, I lease the land through
profit
sharing. I pay no money out of pocket. The chickens were free from the ex-wife of CSA member. The pallets for the pigs pens were free from another CSA members job and that same members boss wants to start composting
yard
waste from his landscaping business instead of spending $350 a week to dump it. This may even result in getting a free
tractor
to use on the property to manage the
compost
and tend the farm. This can result in income for myself my CSA member and his boss.
Now some pics...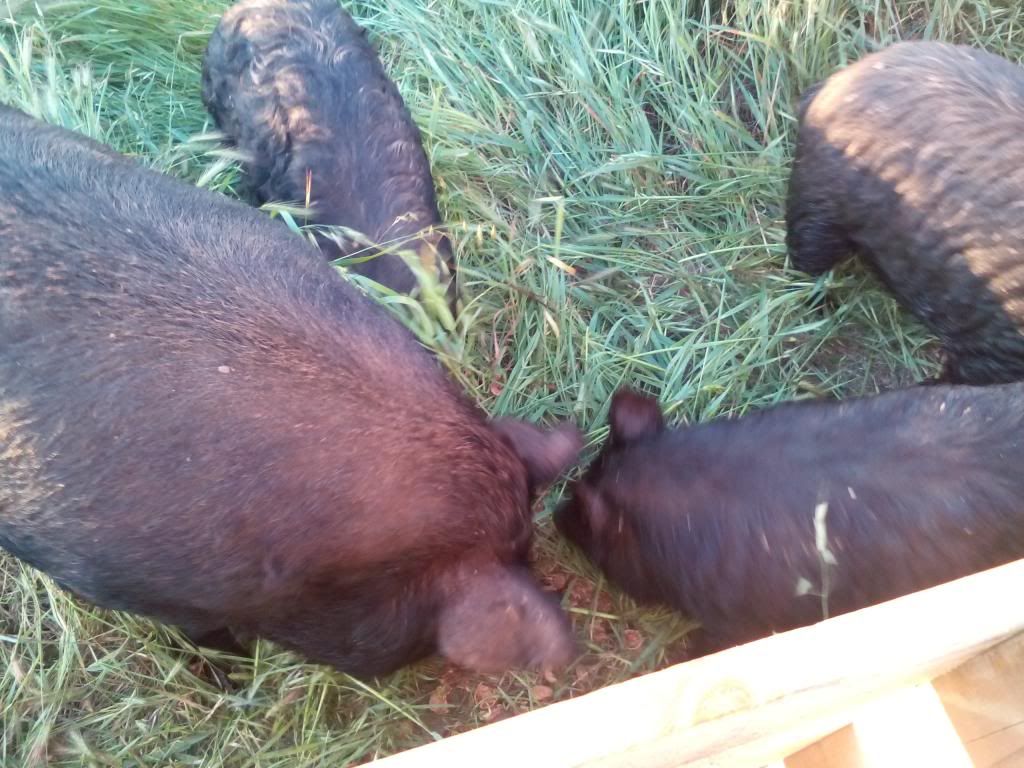 Something tastes good
Some fresh pasture to decimate lol
The whole gang, chickens seem to really like the pig pen, plenty of bugs to eat.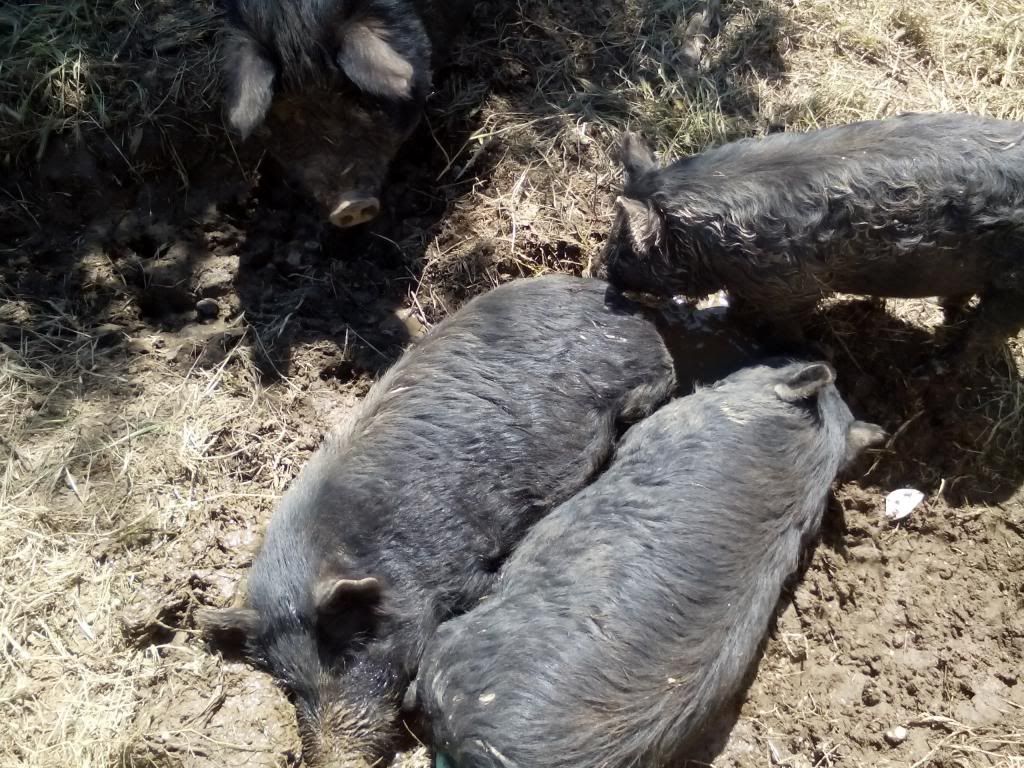 Pigs sharing the wallow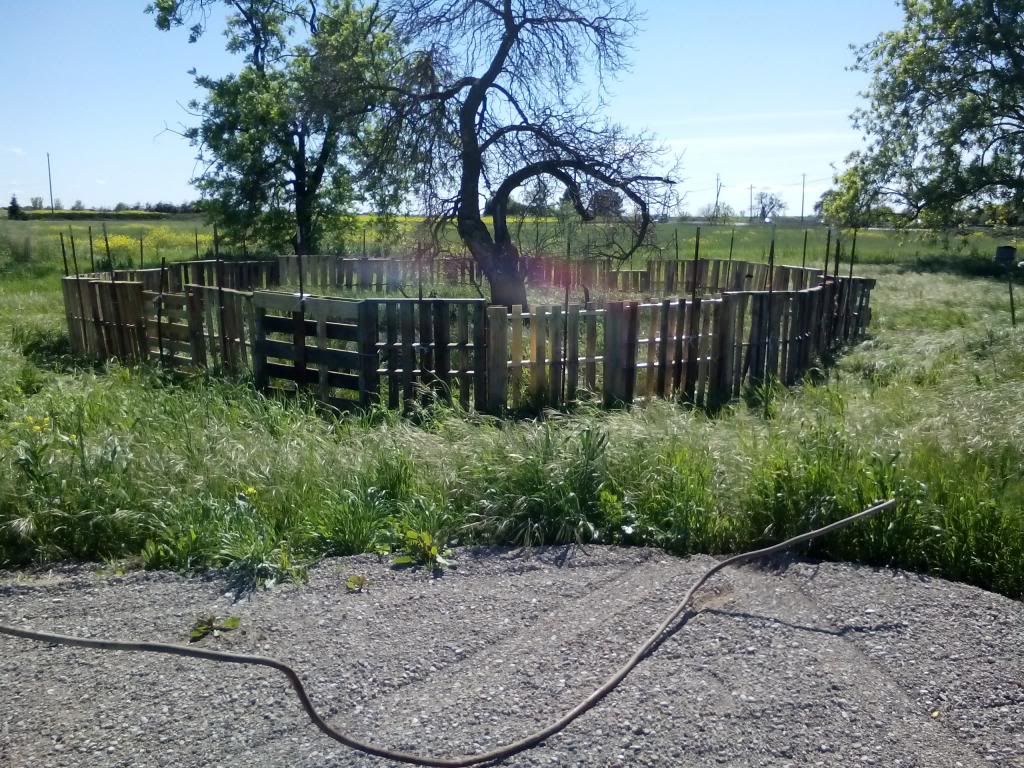 The pigs first pallet paddock, They get a new paddock about once a week
Pig Pallet Paddock Pasture #2
Two of about 30 newly planted
fruit
trees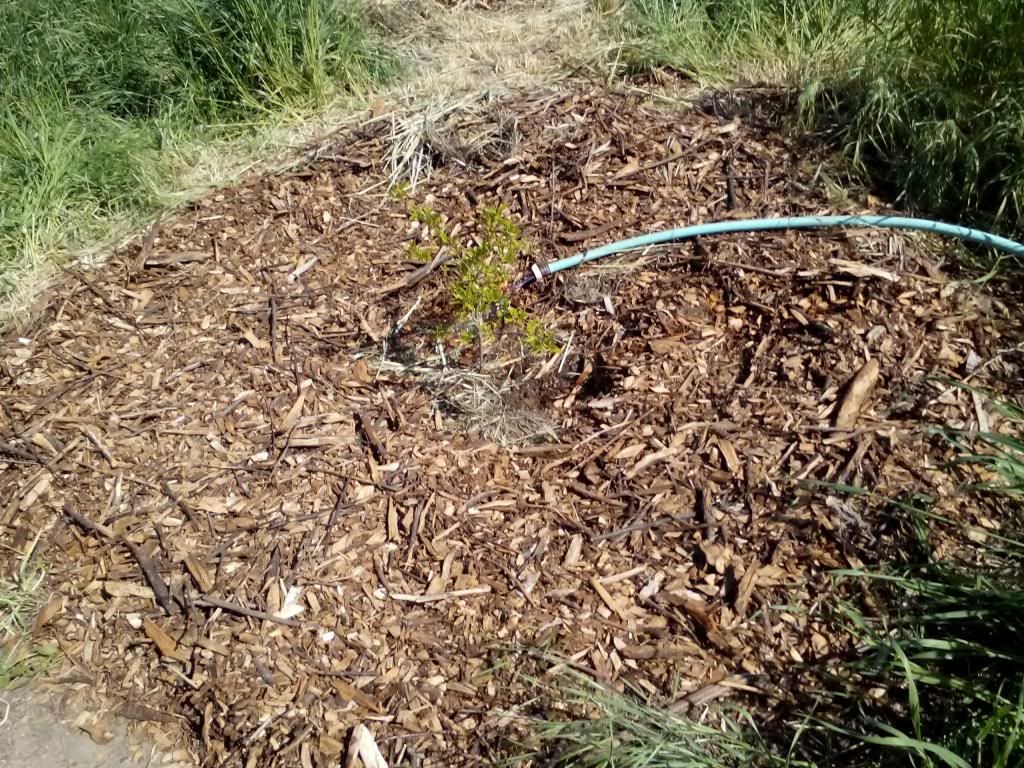 Well mulched pomegranate trees... just needs some clover, lupines, and comfrey under-planted
Next time, double dug hugelkulture beds with back to eden wood chip
mulch
growing potatoes. More to come.