EDIT: This bio page is no longer updated. We have a new, shiny, automatically updating active staff page HERE!
---
Stewards
Paul Wheaton
Duke of Permaculture
I am a giant doofus that is bonkers about
permaculture
.
my bitcoin thing-a-ma-bob is 177pNU2a9iCpUXQwXX9EbtA2UwZpgeqcMT
my paypal id is
paul@richsoil.com
missoula, montana
---
Burra Maluca
Mother Tree
Burra is a hermit, and a dreamer, and an eternal optimist. She loves ideas, and she loves testing them out and sharing what she finds out. She's constantly starting new things but rarely finishes them. She is hopelessly disorganised and lives in a state of total, blissful chaos. She loves apricots. And cherries. One day she'll grow all her own food so she never has to venture off her farm.
Despite her hermitic tendencies, she somehow ended up being the community manager, aka Mother Tree, of permies.com, and if she attempts to take a week off, about three other staff members get burned out instead.
So please forgive her if she sounds grumpy and exhausted in her PMs.
She means well really...
Contact Burra
---
Raven Ranson
An insomniac misanthrope who enjoys cooking, textile arts, farming and eating delicious food.
Contact Raven
---
Nicole Alderman
Five acres, two little ones, one awesome husband, 12 ducks (give or take), and a bunch of
fruit
trees
and
garden beds
. In her spare time, Nicole likes to knit, paint, draw, teach kids, philosophize, and read fantasy. She doesn't HAVE spare time, but does like to fantasize about it!
Contact Nicole
---
Jocelyn Campbell
Jocelyn's life is all about balance. (That's Jocelyn on the left.) Maybe that's why she's an accountant and is such an advocate for keeping our natural systems healthy.
As a child, she perched on branches and swayed in tree forts in her beloved Pacific Northwest woods. Then, as a teenager, she learned that reining in sugar kept her more alert and energetic. These youthful observations grew into passions for walks in the woods,
gardening
, herbal remedies, and natural parenting with whole and traditional foods. More recently, Jocelyn's interest in the natural and healthy
led
to all things
permaculture
and she completed her first
permaculture design course
in 2010.
Beyond the
PDC
, hanging out with
Paul Wheaton
(that's him on the right) has led to even more
permaculture
adventures and friendships. Including, now (as of 2013) living at
wheaton laboratories
!
Contact Jocelyn
Joseph Lofthouse
Joseph Lofthouse grew up on the farm and in the community that was settled by his ggg-grandmother and her son. He still farms there. Growing conditions are high-altitude brilliantly-sunlit desert mountain valley in Northern Utah with
irrigation
, clayish-silty high-pH soil, super low humidity, short-season, and intense radiant cooling at night. Joseph learned traditional agricultural and
seed
saving techniques from his grandfather and father. Joseph is a sustenance market farmer and
landrace
seed-developer. He grows seed for about 95 species. Joseph is enamored with landrace growing and is working to convert every species that he grows into adaptivar landraces. He writes the Landrace
Gardening
Blog for Mother Earth News.
Farming Philosophy
Promiscuous Pollination and ongoing segregation are encouraged in all varieties. Joseph's style of landrace gardening can best be summed up as throwing a bunch of varieties into a field, allowing them to promiscuously cross pollinate, and then through a combination of survival-of-the-fittest and farmer-directed selection saving seeds year after year to arrive at a locally-adapted genetically-diverse population that thrives because it is closely tied to the
land
, the weather, the
pests
, the farmer's habits and tastes, and community desires.
Joseph lives under a vow of poverty and grows using subsistence level conditions without using cides or fertilizers. He prefers to select for genetics that can thrive under existing conditions. He figures that it is easier to change the genetics of a population of plants than it is to modify the soil, weather, bugs, etc. For example, because Joseph's weeding is marginal, plants have to germinate quickly, and burst out of the soil with robust growth in order to compete with the weeds.
Biodiversity
Joseph is preserving the genes of thousands of varieties of plants, but does not keep individual varieties intact or pure. The stories don't matter to him. What matters is the web of ongoing life. For his purposes a squash is a squash is a squash. Plant purity doesn't exist in Joseph's world, other than in very broad ways like keeping hot peppers separate from sweet peppers. Some landraces might even contain multiple species!
Contact Joseph
---
Anne Miller
I am a very frugal person, I like doing food storage, canning, sewing and genealogy. I have traveled to or lived in states from California to New York and Canada.
My husband and I sold our homestead where we had cows, goats, a horse, a pig and
chickens
. We also raised German Shepherds dogs. Since then we have owned tiny homes, two of which we designed and finished the interior, doing all the electrical and plumbing ourselves.
Since moving to this very remote location, I have spent my time learning about its flora and fauna. We have lots of
native
grasses, plants and wildflowers. We have lots of
deer
, a fox or two, bobcats, wild turkeys, and other small animals. We also have lots of birds such as cardinals, vireos, warblers, dove and hummingbirds. And lots of butterflies.
Contact Anne
---
Mike Haasl
Mike is a homesteader, gardener, engineer,
wood
worker, blacksmith and most recently a
greenhouse
designer. He heard about
permaculture
in 2015 and has been learning ever since.
Contact Mike
---
Joylynn Hardesty
Joy discovered Permaculture in 2015. Thanks, Paul! And suddenly the vast expanse of grass began to shrink. Her hubby is appreciative, as mowing is not fun for her guy.
Joy is designing her permaculture paradise from the edges. Fumbling and stumbling all the way. She successfully grows weeds and a few fruits and veggies in the humid Mid-south.
Contact Joylynn
---
Dave Burton
I am in my fourth year of college for my undergraduate degree, majoring in Biochemistry, and I will be graduating in May 2019. Permaculture is my passion, and I intend to gain hands-on
experience
in permaculture and make the world a better place! It's time enough to stop being angry at the bad guys and get to work making a new world!
At the moment, I am currently looking for farms, intentional communities, and ecovillages that I could be a part of, so that I can get hands-on experience and practical knowledge of permaculture.
I am always available for hire for any in real life or online projects. Just make me an offer, and we can start talking.
Contact Dave
---
Pearl Sutton
Chronic reader, creative dreamer, a LOT of hand skills to make things real, intense health issues that limit my activity, but not my creativity or dreams. Moved to southern Missouri with enough tools and junk to build a life that might work well with my health. One of god's gigglers, I punctuate with smiley faces and exclamation points when I type, and smile and laugh a lot in real life. (Often at things no one else understands.) And both I curtsy at people (even when wearing grubby work clothes) and purr when hugged, both online and in real life. "Normal" is not a word that has ever been used for me.
Been organic gardening all my life, and bought 4 acres that I have designed from the ground up. Making it happen is being the most fun I have ever had in my life, the best 3D jigsaw puzzle ever! Reading Mollison's Designer's Manual was like coming home, ah, THERE I am! A reality where I can use all of my multifaceted talents and skills!
Dumpster diver, recycler, second hand store shopper, I tell people I am attracted to rust and lace. I have violated every warranty I have ever met, I'm a tool using animal, and I use my tools to modify everything in my world. And it only gets weirder...
Contact Pearl
---
James Freyr
James is in his forties, is an active homesteader who is married, and has no children aside from six cats. He is an alumnus of The American Brewers Guild and while he no longer brews beer he does dabble in the fermentations of food and dairy. He resides in the state of Tennessee where he has been in the skilled trades since 2004 but as of lately only installing hardwood floor and tile and is trying to hang up that hat to homestead full-time. An avid gardener for more than twenty years, he is preparing to add animal husbandry to his lifestyle. When he has
free
time he enjoys hikes through the woods and reading
books
.
Contact James
---
Julia Winter
Pediatrician with a Master's Degree in Nutritional Sciences. Moved to Portland, Oregon in the summer of 2013. Took
Geoff Lawton
's first online
PDC
in 2014.
Contact Julia
---
Miles Flansburg
I was born into a ranching family. Mom and Dad moved to the big
city
so I have lived in both worlds. I am married with two college aged children. I have been gardening all my life , in Colorado and Wyoming. A Wyoming Master Gardener and Permaculture newbie. I love hiking, camping and fishing in the Rockies. We live on a small suburban lot outside of Denver and own a ten
acre
forested lot in Wyoming that is slowly being planted with food crops.
Contact Miles
---
Devaka Cooray
Devaka started programming with Pascal and BASIC languages when he was 13, and he has been coding with Java since 2003. Devaka got his bachelor's in computer science from the University of Moratuwa, and currently holds SCJP, SCWCD, and SCBCD certifications. He is mostly known as the author of ExamLab , which is a popular exam simulator for SCJP certification.
When he is not wrangling with his JavaEE and enterprise projects, he likes to play with sneaky web application security stuff.
More about Devaka can be found at his website
http://www.devakacooray.com/
Contact Devaka
---
Tracy Wandling
Tracy is an artist, graphic designer, musician, market gardener and permaculture addict. She lives with her partner on beautiful Cortes Island, BC, on 27 acres. Her goals are: to grow most of her own food; take care of her little plot of land and her community; and spread the word of permaculture to anyone who will listen
Contact Tracy
---
Bill Erickson
Retired ariwing jarhead working a second career as an engineer in the semi-conductor world to be finally free.
Contact Bill
---
Craig Dobbson
Craig is a permaculture designer and consultant with a focus on temperate climate,
perennial
food forests and homestead management. He has been testing and implementing his own designs while sharing knowledge and experience with others for the past seven years. In 2014 he completed his PDC and began a larger expansion of his homestead and business. The future is bright, as long as you're willing to face it.
Contact Craig
---
Adrien Lapointe
Adrien grew up in Northern Quebec where he was exposed to gardening, hunting, fishing, and small fruit gathering. Adrien was also exposed to large scale farming as his parents owned a farm for some years growing barley, canola and at one point raising milk sheep. Growing up he always had
rabbits
,
chickens
and various other small livestock.
Now an avid gardener, foodie, amateur woodworker, and
raw milk
advocate, Adrien is experimenting with hugelkultur and
polyculture
, cooking from scratch, experimenting on reducing his ecological
footprint
, and much more.
Adrien was introduced to Permaculture few years ago through Joel Salatin's techniques and travelled down the rabbit hole to end up at Permies. He has been a Steward and Paul's assistant since November 2012.
Contact Adrien
---
Josiah Wallingford
PermaEthos Online PDC as well as a contributor to PermaEthos TV. Josiah is the director of education for PermaEthos and owner of
Brink of Freedom
.
Contact Josiah
---
Liutauras Vilda
software developer, moderator at coderanch, a father, husband and nintendo switch owner
Contact Liutauras
---
Cassie Langstraat
I grew up on a variety of farms and ranches all over Montana so I have been amidst large and small scale agriculture my whole life. (Parents always had a big garden too.) Once I got my own place I decided to see if I possessed the famous green thumb that all of my family has, but I set out to attempt this without all the toxic gick. Ever since I coddled that first
tomato
plant to life, I have had a passion for growing food. Since I am still young and quite broke, my main interests are frugality and doing permaculture design in an urban setting. I also am a huge foodie and love experimenting with all different kinds of organic cooking. Side note: I also got a degree in English, with minors in Psychology and Gender Studies so my other passions are reading A LOT, writing A LOT, talking about feminism, and getting into heavy philosophical conversations about all sorts of things.
Contact Cassie
---
tel jetson
tel is quite certain that Woodland, Wash. is the best place on earth. born with dirty fingernails and a contrary disposition. between naps, he can be spotted on a bicycle, in a river, hunting for rope swings, or otherwise avoiding responsibility. tel is also one half of the labor force at the Pikku Farm, and interim archdeacon at the First Church of Dirt.
Contact Tel
---
Ken Peavey
Ken has worked as a foreman for a refractory contractor for the last 8 years, all the while learning about natural growing methods. He lives with Bull (pictured) and a bunch of hens on just under 4 acres of potential a couple miles south of White Springs, Florida. That potential is taking shape as a Pick Your Own Vegetable farm. The future holds stories of naturally grown fruits and vegetables, renewable
energy
, and plenty of fresh air and sunshine. He joined Permies.com in 2009 and tries his darndest to be helpful all the time.
Gardeners
---
Bryant RedHawk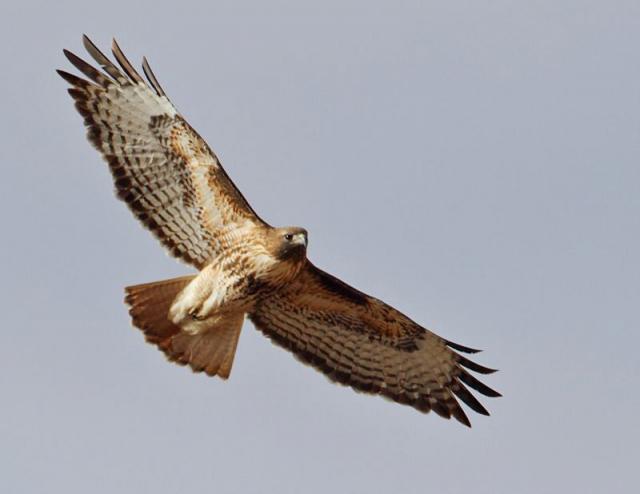 Part Nakota, part Irish. The Nakota took over long ago but still lives in two worlds, the European world and the first people's world. He lives on a small (15 + acres) piece of mother earth deep in the woods. Was trained in the
cooper
's arts as a child, sinces the family owned a cooperage. He has been a carpenter, and timber wright but love all aspects of farming.He holds a BS in Chemistry and Biology and a MS in Horticulture. Worked for the USDA for 16 years. Currently working on his PHD in
Microbiology
, the thesis is plant communication through the micro-biosphere network. Redhawk and his wife Wolf are setting up to be fully self sustaining, growing all their own foods and collecting rain water. "Soon we will be self sustaining and closer to being off the grid" he said when asked about future
plans
. They continue their own research both in Agriculture and soils with the hope to make the world more like it used to be, before mankind began screwing up the Earth Mother. This is the only way humankind will survive, we must fix what we have broken.
Contact Bryant
---
John Suavecito
John Suavecito has been growing fruit for a few decades. He teaches grafting and how to grow food sustainably in the Portland, OR area. He bought a book and read about organic gardening 40 years ago, but has gradually been finding out about
sustainability
, permaculture, eating weeds, and using the power of nature to make human systems work, including food as medicine, fermentation, and bicycling transportation systems. He has a suburban garden and works with other people and groups in a very sustainability oriented part of the US. He is trying to interest in children about gardening, to mixed success. Wife is an avid vegan vegetable gardener. He is very interested in experiments and innovations to make the abundance of nature work for all people.
Contact John
---
Dan Boone
Dan Boone gardens, plants fruit trees, and tends wild fruit and nut trees and vines in Central Oklahoma.
Contact Dan Boone
---
Steve Thorn
I started my 1st "permaculture" garden when I was about 7, and it was only about 20 square feet back then. I didn't want to use fertilizer or pesticides and wanted to plant it as natural as possible. Years later I started planting a larger garden, berry bushes, and fruit trees. I have learned show much from the Permies community, and I'm excited to learn and share our experiences together!
Contact Steve
---
Daron Williams
From a young age growing up in arid Eastern Washington Daron learned the importance of protecting our rivers and watersheds. This was later enforced while working to restore water systems in England, and studying climate change in the Fiji Islands. Daron has worked to protect the waters of the Pacific Northwest through jobs with several non-profits, the US Geological Survey and the Idaho Department of Environmental Quality.
Through this hands-on field experience and with degrees in water resources,
political
science and a master's in environmental studies, Daron understands the challenge of protecting our region's natural habitats – Daron is meeting these challenges head on through his current role as the Restoration and Public Access Manager for a
local
Land Trust.
Daron was also brought up with a passion for growing his own food. Throughout his youth, his family grew approximately half of the vegetables they consumed in the backyard of a suburban home. Given this background in water and gardening, it was no surprise that permaculture and other ecological based methods for growing food would appeal to Daron.
Now that Daron and his wife have purchased land with a small house, Daron hopes to be able to apply what he has learned over the years to create a demonstration ecological based garden/farm system to provide for his family and to share with others what works and what does not.
Contact Daron
---
Mike Barkley
After a long career electro-geeking for R&D labs in the electronic industry Mike has checked out of the rat race & moved to the woods. Not entirely off grid but trying to achieve that goal. He raises a few animals & enjoys growing healthy food in various gardens. He is a life long nature lover, adventure seeker, & to a certain extent a minimalist. Eventually bears will probably eat him & turn him into
compost
. He is ok with that.
Contact Mike
---
Mandy Launchbury-Rainey
Retired teacher reforming a house with 1 acre at 'La Vida Verde', Virís, Lugo province.
Contact Mandy
---
Carla Burke
Former homesteader working toward doing it, again.
Summer '19 Update: we bought a log cabin on 30acres, last fall. Logistically, we couldn't do much with it, right away, but spring (2019), the permaculture was to begin! Orrrr, you know, the rain may have drowned everything we've attempted to grow... At least the
chickens
are doing great!!!
Contact Carla
---
Rebecca Norman
I have lived in Ladakh in the Indian Himalayas since the 1990s. The alternative school I work and live at, SECMOL Campus, started on empty desert with a permaculture
workshop
in 1995, and now has
solar
heated earthen buildings,
solar electricity
, gardens, fruit trees, shady outdoor classroom space,
composting
toilets and greywater, cows, and lots of other cool stuff. Ladakhi youth come to stay for two week camps or one to three year programs. My favorite program is the one-year Foundation Year for kids who fail the mind-numbing 10th grade state exams. They run and maintain the campus, and learn confidence and independent learning, English, Ladakhi history, traditional song and dance, and practical science like
solar
energy and heat, health, organic growing, and
food preservation
, and lots more. I teach or guide in any of these subjects (except song and dance). I'm learning more about wild foods and eating weeds, and I suffer from an annual condition I call Caper Obsessive Disorder. I hope to publish my Ladakhi-English dictionary in 2015.
Contact Rebecca
---
Greg Martin
Biochar
maker, forest gardener/edible landscapist, plant breeding dabbler, forager.
Contact Greg
---
Kyle Neath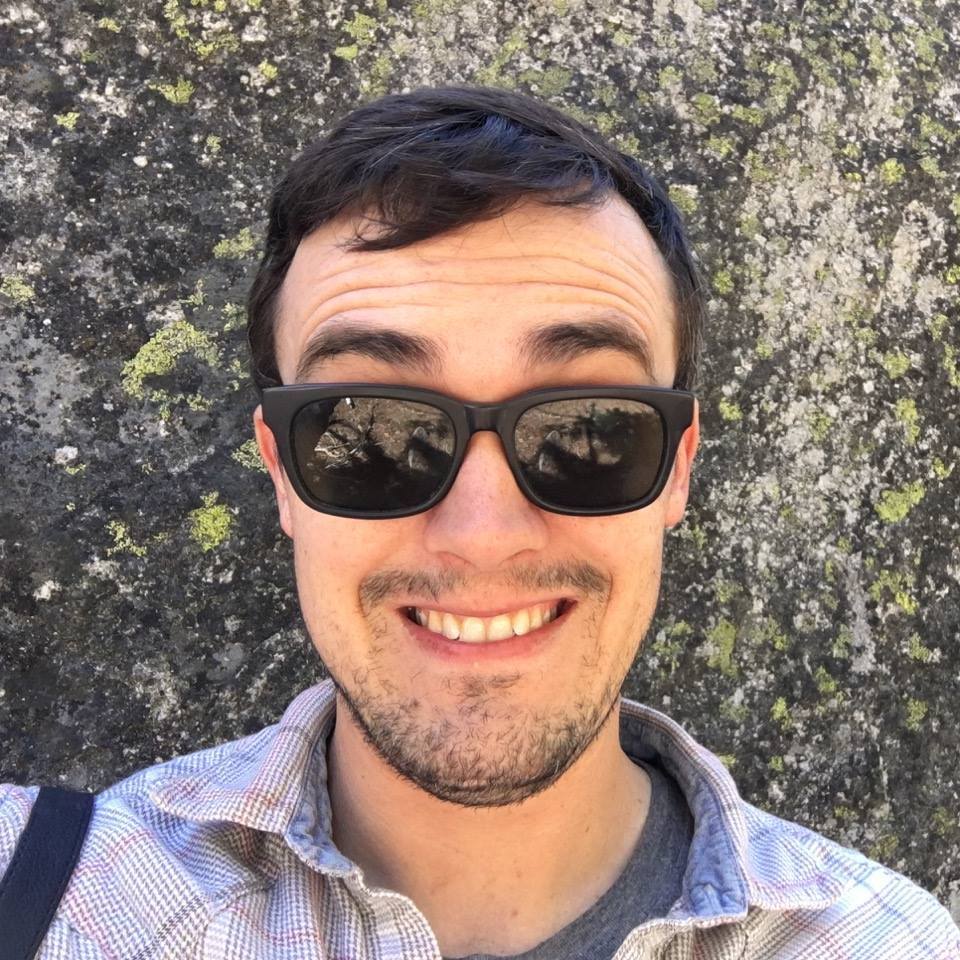 Somewhere in between a software developer and agroforester. Once upon a time I built a lot of software in a very fancy city, but now I can usually be found running around in the mountains.
Leaping Daisy is my main gig. It's an old high country ranch in the Sierra Nevadas. In the summers, I spend my time fixing 100 year old log cabins, improving the forest, and building out infrastructure to host small events. In the winters, I strap on my snowshoes and play in the snow.
In between that, I'm still trying to figure this whole life thing out. I spend a bit of time writing software to pay the bills, a chunk of it caring for my parents, and the rest playing around the mountains near Tahoe.
Contact Kyle
---
Shawn Klassen-Koop
Shawn spent the most formative years of his life working at a summer camp where he quickly gained a passion for nature and for building a better world. Struggling to see how his future career in computer engineering was going to solve these big problems, he decided to leave it behind and dedicate himself to finding practical solutions that people can implement in their backyards. Shawn looks forward to starting his own homestead in southern Manitoba in the next few years, where he
plans
to implement many of the techniques laid out in his upcoming book and come up with a few more solutions along the way.
Contact Shawn
---
Satamax Antone
I'm the biggest french procrastinator sloth on this forum. Intrested in rocket stoves of all forms. And by timberframing strawbale houses, and some procrastinator gardening.
Contact Satamax
---
Thomas Rubino
13 acres in extreme rural Montana 100% off grid since 1983. Solar and micro hydro. Summer time piggy farmer. Restoring 2000-04 Subaru outbacks wagons for fun and a little
profit
. Not quite old enough to retire YET but closing on it fast... until then I must occasionally leave Paradise "home" and run large construction cranes on union job sites across the inland northwest. I make (Well try) A-2 A-2 cheese, I love cooking with my wood smoker for everything! Would not live anywhere else but rural Montana ! My wife Liz runs "Rocks by liz" a successful Etsy store and we have a summer booth at the Missoula peoples market. We currently breed and raise persian cats but are about to retire all the girls and let them be happy kittys for the remainder of their days.Oh and my biggest thing is... I LOVE MY
RMH
!
Contact Thomas
---
William Bronson
Montessori kid born and raised in Cincinnati.
Father of two, 14 years apart in age, married to an Appalachian Queen 7 years my junior,trained by an Australian
cattle
dog/pit rescue.
I am Unitarian who declines official membership, a pro lifer who believes in choice, a socialist, an LGBTQ ally, a Black man, and perhaps most of all an old school paper and pencil gamer.
I make, grow, and serve, not because I am gifted in these areas, rather it is because doing these things is a
gift
to myself.
Contact William
---
Kate Downham
I'm a quiet goatherd establishing a permaculture homestead on old logging land at the edge of the wilderness.
Contact Kate
---
Jennifer Richardson
Currently in the boot camp at
Wheaton Labs
, preparing to spend the winter in Allerton Abbey testing the annualized thermal inertia
Contact Jennifer
---
Marco Banks
We make our home in sunny So. Cal., where we've been able to transform our average suburban lot into a food forest with about 60 fruit and nut trees and dozens of veggies. Our
chickens
add fertility and provide eggs and entertainment. I teach, and so my backyard has become a classroom for my students who are deeply curious about growing their own food, yet have never had their hands in the soil. All this is a natural expression and extension of my faith. Life began in the garden. It continues therein.
Contact Marco
---
Roberto Pokachinni
Just a little guy with big ideas, trying to get it done in the Canadian Rockies.
Contact Roberto
---
Bill Crim
Contact Bill
---
Wayne Fajkus
Contact Wayne
---
Jay Angler
Contact Jay
---
Amit Enventres
Urban homesteader, garden designer, and more.
Contact Amit
---
Mark Brunnr
Contact Mark
---
James Landreth
Contact James
---
Kim Goodwin
Native of Oregon, misses the forests, but now staying warm and dry in the desert.
Contact Kim
---
David Good
David is the author of four books, a radio producer, painter, garden writer, musician, naturalist, teacher, and mad scientist with almost 30 years of gardening experience. Some of those things he's even good at.
David Good
---
Erica Wisner
Was born, raised, and turned loose on an unsuspecting world. Originally an educator, now growing into writing & publishing, fire fighting, family care teams, and mountain ecological maintenance. Prone to extended explanations. (I like to explain things so that a 5-year-old and her PhD grandparent can both enjoy and 'get it'... no offence meant if you're somewhere in between!)
Contact Erica
---
Duane Hennon
Contact Duane
---
Karen Donnachaidh
I'm Karen Donnachaidh (pronounced donna-key). I grew up in a large Scots-Irish family (poor by many people's scale) where we grew most of our own food; had large gardens and many fruit trees; raised cows, hogs and chickens; preserved our bounty through canning and freezing anything that we could grow or forage; and, we made most of our own clothes. Growing up, these skills were necessary for our survival. While not exactly necessary today, I choose to live a frugal life and live close to nature just because it's in my very soul. Things I love: reading everything; word
games
; saltwater fishing (well, any kind of fishing) mostly for flounder, croaker and sand mullet; abundant sunshine; the smell of the marsh; creating new recipes and eating great home cooked food; lots of gardening; drawing and painting when I find time; secondhand shopping for great bargains; and, listening to music from the 40s/50s/60s. And I love Gaelic music, bagpipes, knobby knees in tartan kilts and a jolly fine céilidh (party).
Contact Karen
---
Glenn Herbert
Early education and work in architecture has given way to a diverse array of pottery, goldsmithing, and recently developing the family property as a venue for the New York Faerie Festival, while maintaining its natural beauty and function as private homestead
Contact Glenn
---
Thekla McDaniels
Thekla has been studying soil life and the process of soil development since 1965, also, the then new idea that fossil fuels were a limited resource. She currently farms 2 1/2 acres of what used to be fine grained blowing desert sand but is now 4 inch deep soil, and counting!
Contact Thekla
---
Fred Tyler
Showed up for a PDC at Wheaton Labs and decided to stick around. He's now planning to build a passive solar/hobbity
wofati
on a
deep roots
plot at Wheaton Labs.
Contact Fred
---
Peter van den Berg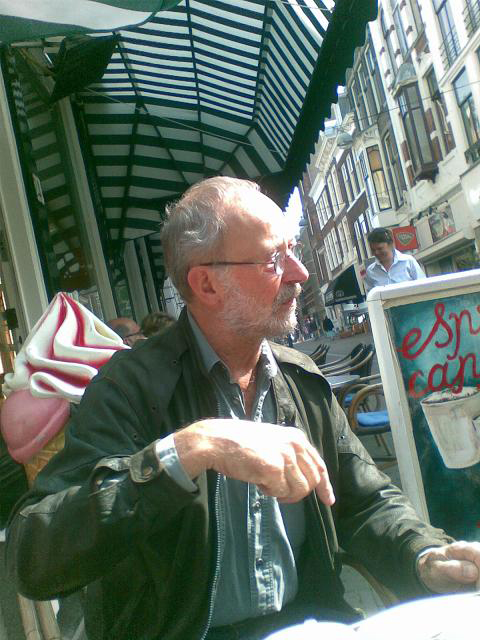 He's been a furniture maker, mold maker, composites specialist, quality inspector, master of boats. Roughly during the last 30 years he's been meddling with castable refractories and mass heaters. Built a dozen in different guises but never got it as far as to do it professionaly. He loves to try out new ideas, tested those by using a gas analizer.
Lived in The Hague, Netherlands all his life.
Contact Peter
---
Cris Bessette
I am Cris Bessette and I live in the mountains of Northeast Georgia, USA. I have 2 acres of semi-wooded rural land where I live with my dogs, Currently I work as an electronic technician for a communications company, have been an international sales rep, telephone tech support,
pizza
delivery driver, carpentry, occasionally paid musician, etc.
I have more interests and hobbies than I have time for:
Reading pretty much anything, gardening, tropical plants and "tropicalesque" landscaping, multi-instrumentalist musician, band member, build musical instruments, listening to music, recording music, carving wood, discussing philosophy / religion, contemplating the meaning of life (42), cooking, experimenting in the kitchen, hiking, photography, entheogens, playing with my dogs, camping, learning new things, studying plants, foreign languages and cultures (hablo bien el español / falo um pouco
de
portugues),traveling, laughing, hanging out with friends, occasionally being a hermit, oh yeah, and permaculture.
In short I am a jack of all trades, master of none. I love learning new things and teaching things to other people.
Got into permaculture through trying to improve my gardening skills, now considering starting a permaculture religion and bringing the good news to the people
Contact Cris
---
Isaac Hill
Isaac has been obsessed with permaculture since January 2011. Isaac likes the tendency towards generalization in permaculture, thus he can float from wildcrafting to alternative building to philosophy to sacred geometry to shoveling manure at whim. Isaac likes the third person.
---
Other Gardeners
Contact Ann Torrence
Contact D. Logan